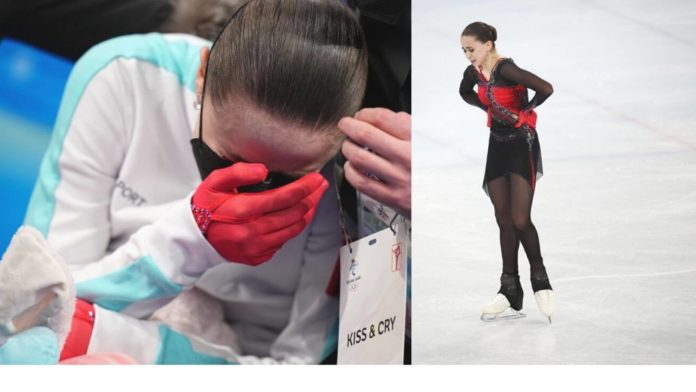 Women's Free Skate Ends In Tears And Sobs: Russia's Valieva Stumbles And Falls During The Event, Ends Up In The Fourth Position. Women's free figure skating event of Beijing Winter Olympics held on 17th February ends in chaos and disappointment after Russia's skater Kamila Valieva who had been dominating the competition, made mistakes after mistakes and leaves the event disappointed and upset. Valieva's Russian teammates Anna Shcherbakova took first place and Alexandra Trusova was placed second.
The third place was secured by Japan's figure skater Kaori Sakamoto. It was not just the fall of Valieva that made the women's free skate event into chaos but the disappointment of Trusova who secured second place only.
The women's free skate event of the Beijing Olympics has already been spoiled by the controversies of the 15-year old skater, Valieva of Russia tested positive for taking an unbanned drug called trimetazidine.
Women's Free Skate Ends In Tears And Sobs: Russia's Valieva Stumbles And Falls During The Event, Ends Up In The Fourth Position
After Valieva tested positive for taking the banned drug, the International Olympic Committee has informed that if Valieva reaches the podium, there won't be any medal-giving ceremony.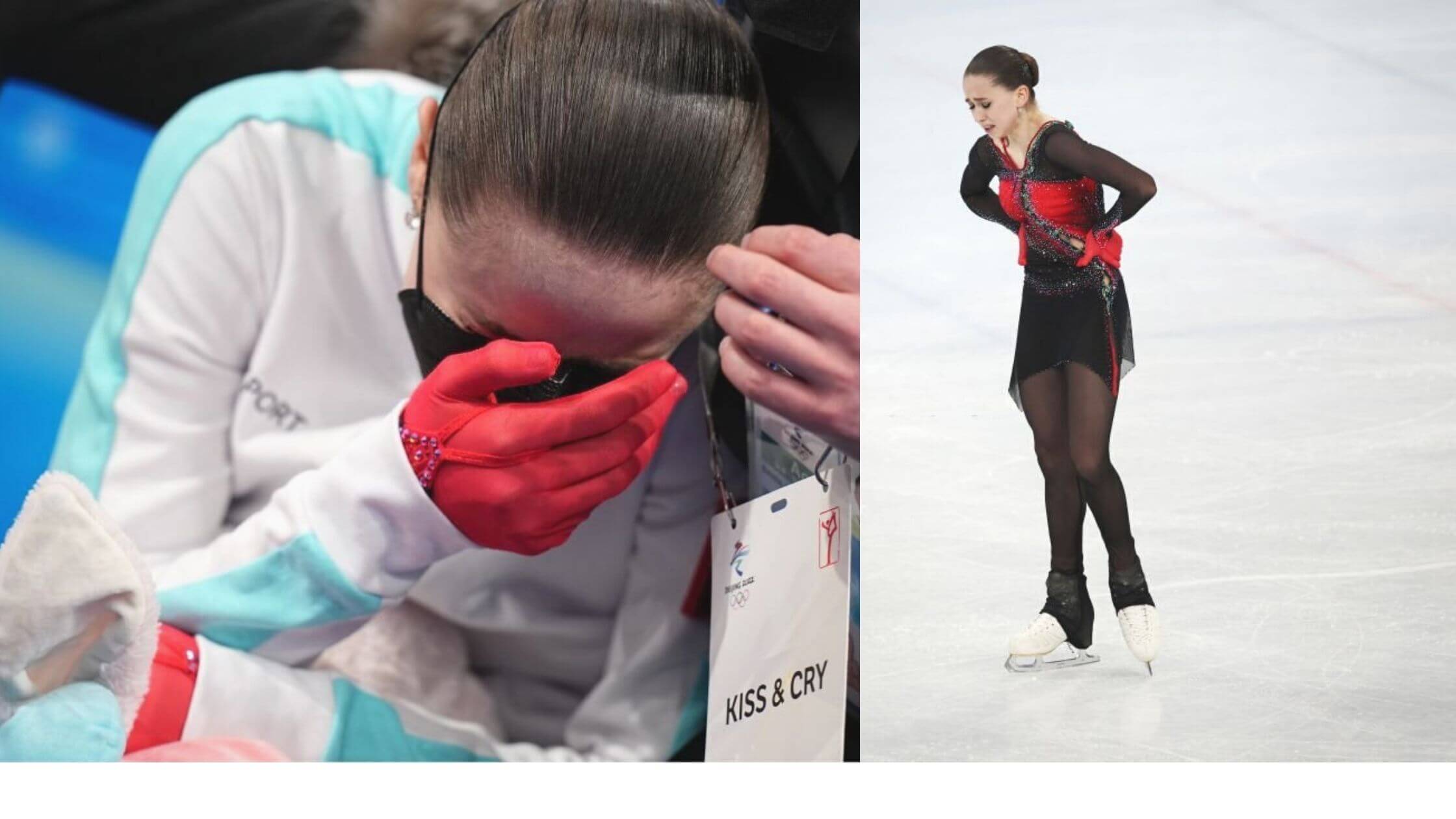 Valieva was tested positive for trimetazidine in December and the result was released only last week, a few days before the finals of the free skate event and Valieva was likely to win a gold medal.
Valieva, who had been in the first place in the women's free skate event made a total of five mistakes in the final event, which made her land in the fourth position.
Valieva who has been in tears was seen criticized by Russia's figure skating coach Eteri Tutberzide. Tutberzide was seen saying, "Why did you let it go? Why did you stop fighting". Later the teenage skater was taken to backstage by someone.
At the time Valieva was taken to backstage, Trusova was seen angry and crying, yelling at one of the members of Tutberzide's coaching team. Trusova has said, "Everyone has a gold medal! Everyone has! Only I don't! I hate figure skating! I hate! I will never step on the ice again!Never!".
When talking with reporters, Trusova has admitted that she wasn't happy with the result. " I haven't been winning major events for three years. I always try to reach a goal, I always add more quads. And when I get to that, I will win. This didn't happen, that's why I was upset".
On the other, gold medal winner Anna Shcherbakova was seen standing alone for a few minutes with no emotions on his face. While talking with the media she said, " I was feeling alot of pleasure because I happened to be in the right time and right place and did the right things". She also added, " On the other hand, I feel this emptiness inside". The bronze medalist Kaori Sakamoto of Japan was also seen in tears but unlike the other skater's tears.
Sakamoto's tears were of joy. The bronze medalist conveyed her happiness of winning the bronze medal by saying, " I don't have the big jumps as others would have, which is a big handicap. That means I had to have perfect elements".
The world is still uncertain about the future of Valieva in the Olympics but being a teenager and considered as a "protected person" under the anti-doping rules, Valieva could be free of major sanctions.
According to World Anti-Doping Agency Rules, the final judgment of Kamila Valieva will involve testing another part of her urine sample.