The SAG Awards 2022 night was the night of the Succession Team. The cast of the dark-comedy series won the award of Outstanding Performance by an Ensemble at the Screen Guildors Actor Awards.
Brain Cox received the award for the series along with his team and Brain Cox was the one to give the award speech on behalf of all the team members of Succession.
SAG Awards 2022: Succession Star Brian Cox Conveys His Support To Ukraine In His Speech After Winning The Award For Outstanding Performance
At the end of his speech, Brain Cox expressed his solidarity with Ukraine by saying, " It's truly, truly awful. Really, really awful, what's happening. And it's particularly awful in terms of what is affecting the other people, especially our profession".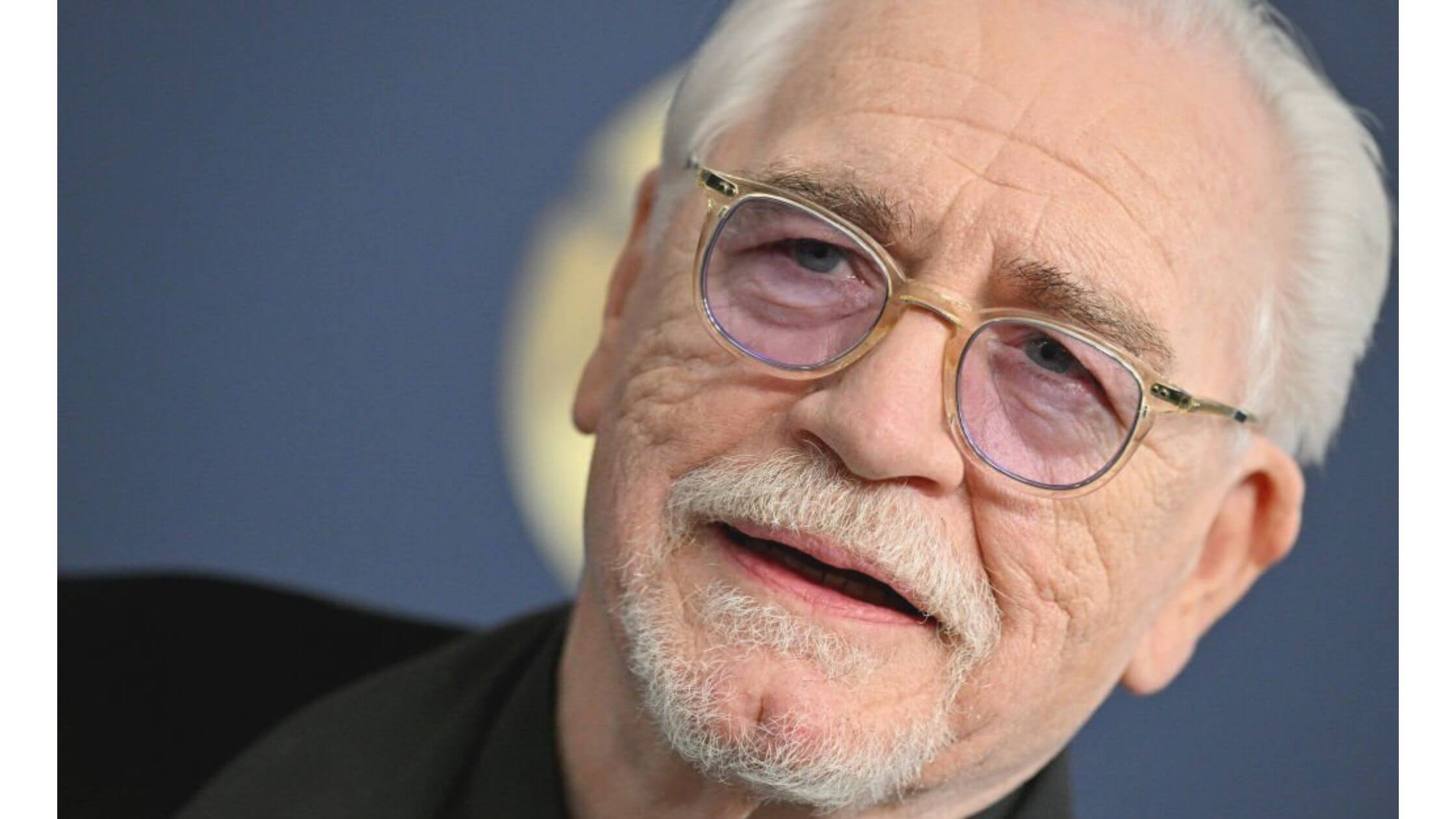 The Ukraine president Vlodomyr Zelensky was a comedian and actor before he became a president and Brain Cox referred and showed his respect to the President of Ukraine by saying, " The President of Ukraine was a comic. He was a wonderful comic performer. And we should respect him for that. And to come to the presidency was amazing".
In his speech, Brain Cox not only conveyed his solidarity to Ukraine but also expressed his sympathy to the Russians who are against this Russian invasion of Ukraine but can't go against the Russian official decision.
Brain Cox said, "The thing that really distressed me is what's happening in Russia to my fellow actors and actresses and performers, and critics.
They are told under pain of high treason that they cannot say a word about Ukraine. And I think that is pretty awful. I think we should all stand together and also for those people in Russia who do not like what's going on, particularly the artists.
I think we should really join in celebrating them and hoping they can actually make a shift, as I believe they can." After Brain Cox ended his speech, he asked everyone to stand up together to show their support for the people in Ukraine and everyone applauded for the powerful speech delivered by Brain Cox.
The 2022 Screen Guild Awards was held at the Santa Monica Barker Hangar and many celebrities who were present at the event were seen wearing a blue ribbon with Ukraine's flag on it to show their solidarity with the people of Ukraine.
Leslie Odom Jr who opened the award night along with Lin-Manuel Miranda and Daveed Diggs has expressed solidarity and conveyed a powerful message to the people present at the show after the first SAG 2022 Award was announced.
Leslie Odom Jr's message was," While tonight is a celebration, we all are at the same time holding a place in our hearts for the people of Ukraine and sending our thoughts, prayers, and hopes for impending peace". The actor Andrew Garfield also expressed his support to Ukraine during his interview on the SAG Awards red carpet.
Michael Keaton, Lady Gaga, Jean Smart, and Jessica Stain also expressed their solidarity towards Ukrain and its people during the SAG Awards 2022.