Tarek El Moussa and Heather Rae Young are enjoying their romantic life!! Tarek El Moussa and Christina Haack revealed that their famous HGTV series "Flip or Flop" is drawing to an end after its 10 seasons.
Tarek has been doing "Flip or Flop" with his ex-wife even after their breakup. Now, Tarek, 40, and his ex-wife and co-star Christiana Haack took to Instagram that their series will end soon.
Celebrating!! Tarek El Moussa In Mexico With Heather Rae Young- After Ending "Flip Or Flop" With Ex-Wife 
Tarek is spending his precious time in Mexico with his lovely wife and "Selling Sunset" star Heather Rae Young. He posted a photo of the couple sitting while lying on the beach shore in the sun and he wrote under the post, "Sunday Funday with Her".
On the other hand, Young also posted the same photo with a caption of "Sunday Funday with Him".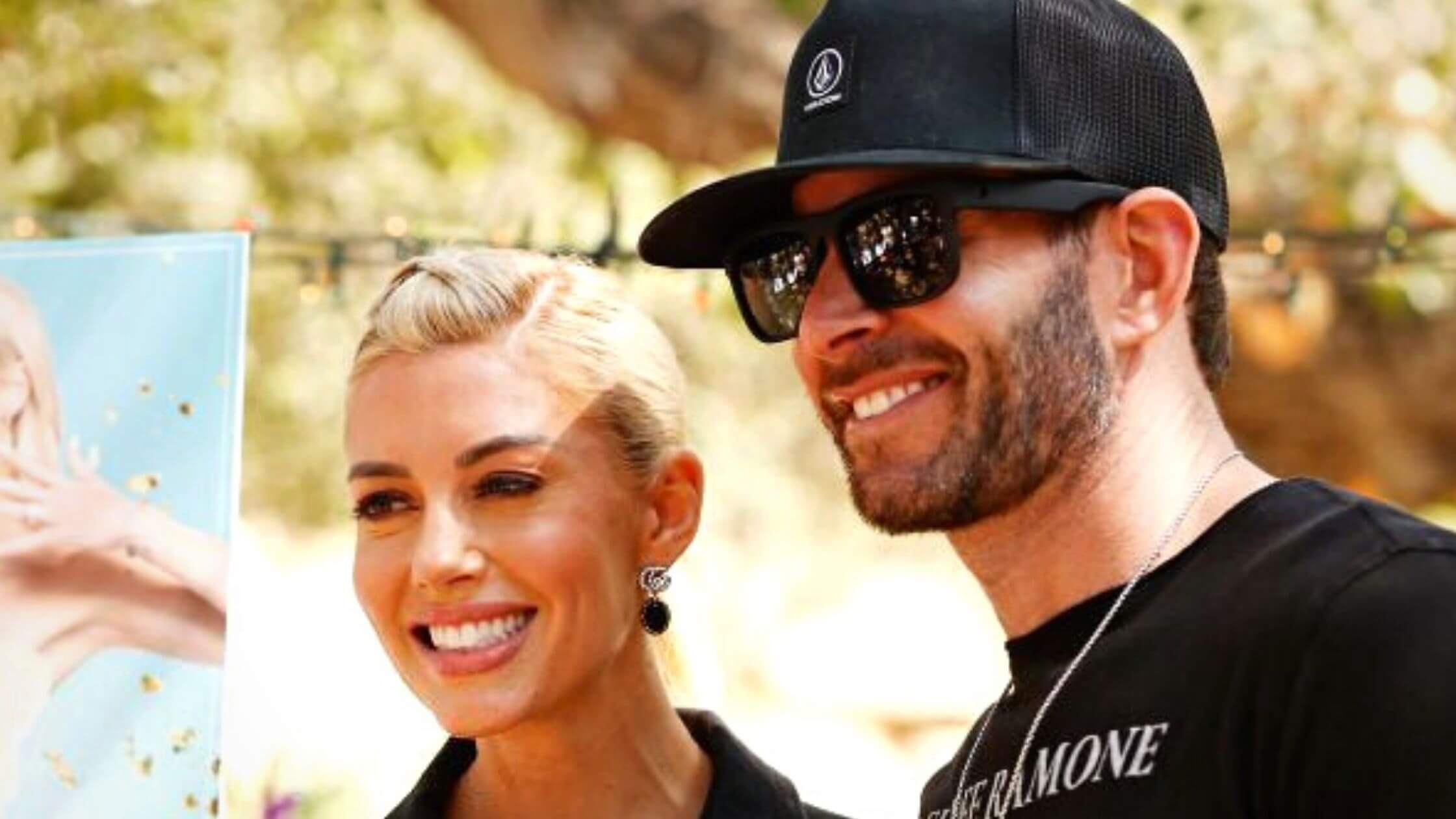 Tarek also shared a few photos of them from a hotel named Waldorf Astoria Los Cabos Pedregal, in Mexico. He wrote "Cabo recap!!" and said to the followers to swipe to see some of their fun, "We just got back from an amazing weekend down in Cabo with my honey and some friends." Their friends and the celebrities Amy Leigh Andrews and Monica Lee Sims accompanied Tarek and Young on the Mexico trip.
Tarek added, "It's so nice to relax and enjoy some time connecting with great people. Back home now ready to take care of Young as she recovers from her vocal cord surgery, she's so strong! I'm so proud of you honey! Any tips for someone healing from surgery??" Through this post, he also revealed that Young is going for vocal cord surgery. She has been suffering from an infection on her vocal cord and doctors suggest 4-8 weeks of minimal talking. 
Tarek El Moussa did this trip before his wife's surgery and after announcing the ending of the 'Flip or Flop' series. El Moussa shared a group photo of him with his wife and friends on his Instagram story and later fans confirmed that it was the starting point of their Mexico trip.
He wrote, "Most of the time Heather Rae Young and I have such a fast-paced life, always on the go.. filming, traveling, with the kids. We are so blessed to have so many opportunities and live this crazy life!!" Tarek continued, "When you find your person, soulmate, and best friend all in one it makes everyday feel like the best day ever!! Today we're off to Mexico!" 
El Moussa shared the details of his trip before the finale episode of the Flip or Flop series. The show began in 2013 by El Moussa and Haack and they continued to film together with the series even after their divorce.
They together appeared on the screen and also get part in co-parenting their children, Brayden, 6, and Taylor, 11. There are huge fans for this Flip or Flop series as many sources reported that more than 90 million people have been viewing this series.
People got interested to know Tarek and Haack's real estate, renovations adventures, and also their real-life incidents. 
stay tuned with us on thenuherald.com and we adding new things