In a ceremony chronicled by People Magazine with exclusive images, the former Raw Women's Champion married on Saturday in Palm Desert, California.
Ryan Frank Cabrera is an American musician. Before starting a solo career, he was the lead singer for the Dallas band Rubix Groove.
Alexa Bliss And Cabrera Are Keeping Their Wedding Plans Private!!!
Take It All Away, his first major-label album, was published on August 17, 2004, following the release of Elm St., his first indie album, in 2001. Cabrera's hit "On the Way, Down" had established him as a household name earlier in the year. Cabrera's second and third singles were "True" and "40 Kinds of Sadness," respectively.
Alexa Bliss, previously known as Alexis Kaufman, is a professional wrestler presently under contract with WWE and competing on the raw brand.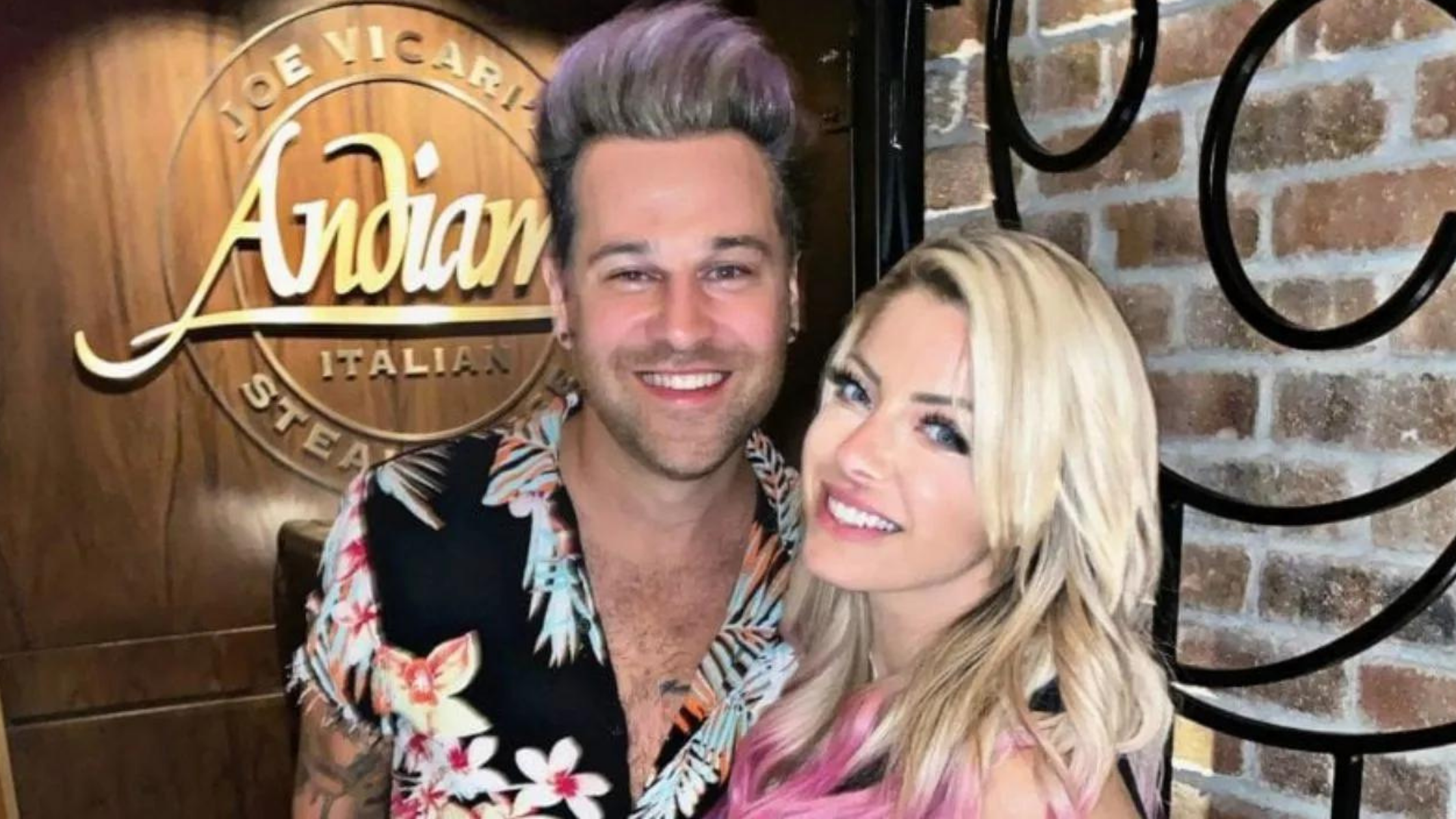 Alexa Bliss went on Nikki and Brie Bella's podcast in August 2020 and discussed how she met her partner Ryan Cabrera. Bliss (30) stated that Michael Gregory Mizanin (aka The Miz) acquainted the two in the interview.
Miz had questioned Cabrera about her, according to Bliss' account of their encounter, and he was ignorant of her WWE popularity.
Cabrera is alleged to have asked Bliss out after inviting her to an event in Orlando. However, the wrestler appears to have declined the offer at the time. Alexa Bliss and Ryan Cabrera started dating after meeting in late 2019. Ryan Cabrera proposed to Bliss on November 15, 2020, and the pair got engaged a year later.
Alexa Bliss and Ryan Cabrera appear to be quite happy together. Bliss is doing well in her work life as well. The 29-year-old WWE Superstar is a regular on RAW, and she's done it all in the Women's division over the last five years or so. Bliss is a five-time RAW and SmackDown Women's Champion, as well as a two-time Women's Tag Team Champion.
Bliss and Cabrera are keeping their wedding plans private. On the other hand, Bliss is busy organizing the ceremony and has even chosen a gown. The wedding will very certainly be attended by several of Bliss' coworkers, and one wrestler is particularly eager to participate on the big day.
According to Pop Culture, Miz wants to sing at the couple's wedding. Miz is repaying Cabrera, who sang during the wrestler's wedding in 2014. It's unknown whether Bliss and Cabrera allowed their pal to perform during their wedding, but Miz has a lot to live up to.
The WWE Women's Tag Team Championship was won by her and Nikki Cross. Alexa has become one of the most popular Diva wrestlers globally after making her WWE debut on September 20, 2013. Alexa believes that her and Ryan's relationship is great because of their joyful spontaneity and enjoyment.
"If I wanted to know what the rest of my life would be like every day," she told People, "I would be with anyone else in the world except Ryan." "But I like not knowing, and I like knowing that I get to wake up next to him every morning and disturb him, which is the greatest. I like the fact that we are both here. We're always making each other laugh, and having a wonderful time, and I'm simply a better person when he's around. The knot has already been tied."
Read More:
Stay tuned with us on TheNuherald.com and we add new things