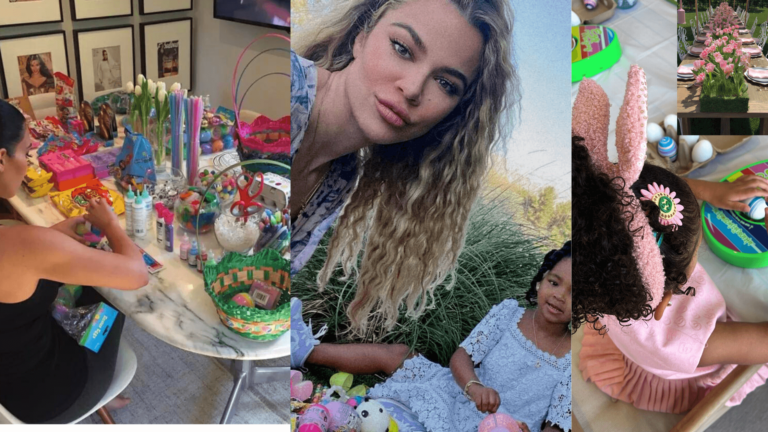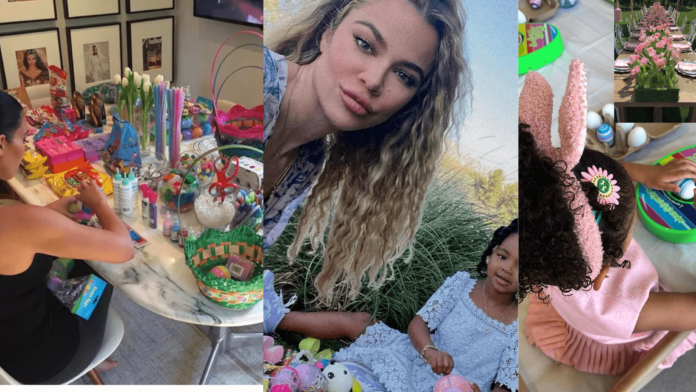 The Kardashians' Easter celebrations follow their appearance on the red carpet for the debut of their new flagship Hulu reality series The Kardashians.
The Kardashians' Easter Celebrations
The Kardashian/Jenner family observed Kris Jenner's Easter traditions on Sunday. The Kardashians met at the mother's house to celebrate
the spring festival, with each family member getting a huge chocolate egg engraved with their name!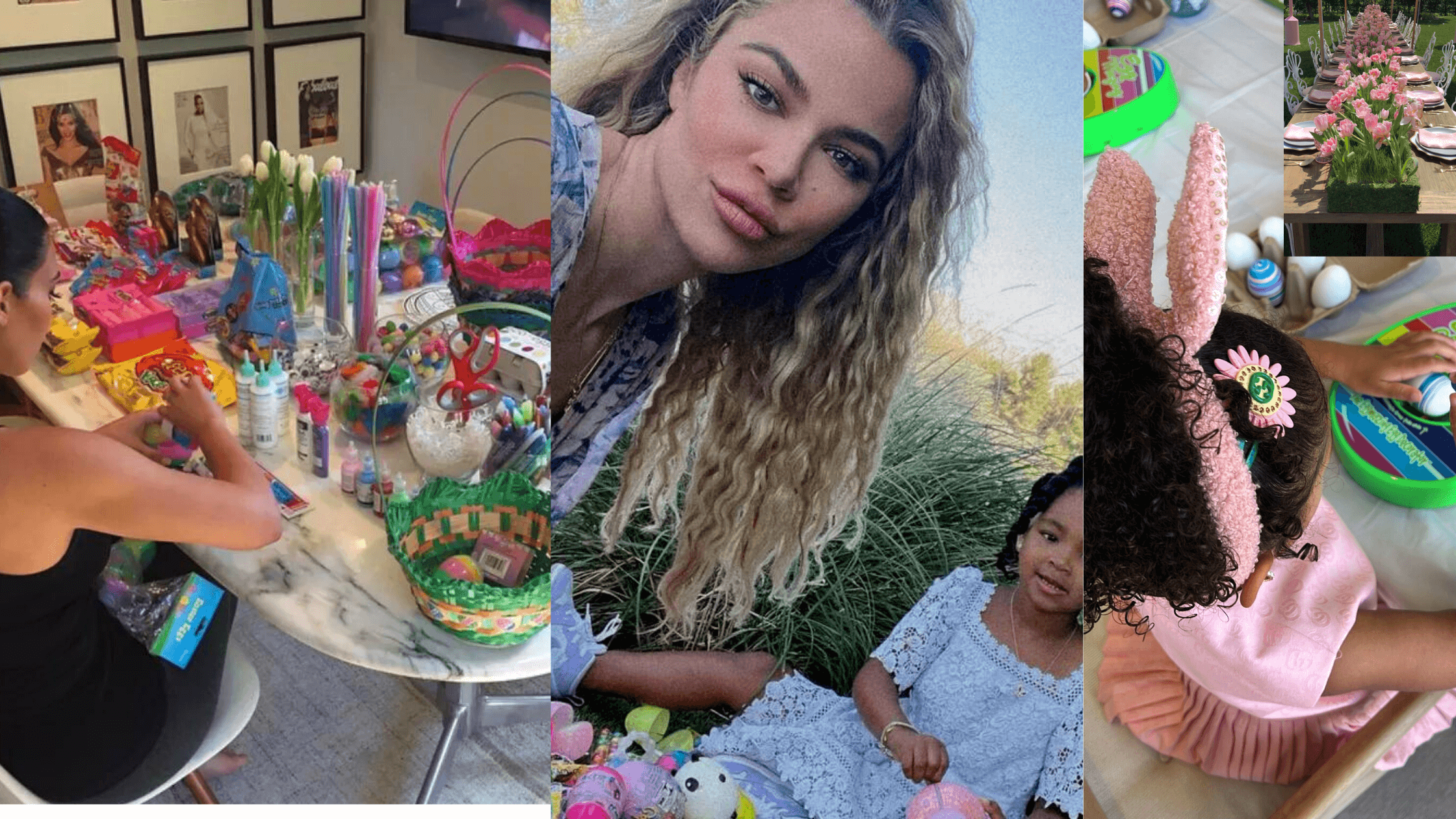 "Oh my goodness, look at what my mother did. She has chocolate eggs for all the kids…and for the adults, too "Kim Kardashian stated this in an Instagram Story clip.
The family dinner had a lot of things decorated including flowers, cutlery, and chocolates. Her Instagram story made everyone depict the
celebration that the family is been taking a part in, and yet people loved it and shared lovely comments on the social media platform. The Easter egg had both the couple's names carved on it.
Kylie and Travis together has a daughter Stormi Webster who is just 4 years old. Back in February, they had another baby boy.
After this gesture the love of Kylie came out to people as they added their concern of been extra mellow.
She was been doing a great job been a mother, and Travis on the other side is holding her hand and making it a comfortable partner's call all along.
"Kylie is such a kind and caring mother; she is the nicest mom and is always hands-on and doing things for the baby and Stormi; she is absolutely wonderful with those kids," a source stated.
If F had her way, Kendall Jenner will be the next to try parenthood, as she stated on The Ellen DeGeneres Show that she wishes to have a 12th kid with the model.
"Well, I think it'd be wonderful if it was Kendall, right? She's the only one who hasn't had a kid," Kris said in February.
"I suppose she'd like to have a baby someday." Kendall, 26, blasted her mother out on E! News' Daily Pop last week for pressing her to become pregnant.
"She'll suddenly contact me and say, 'I believe it's time,' and I'm like, 'Is this not up to me?!'" she explained, as Kris added, "Just your friendly reminder!"
read more:
In the meantime, Kim has been dating Pete Davidson, 28, and the romance is getting serious. They were first romantically linked when they were seen holding hands on a rollercoaster at Knott's Scary Farm in Buena Park, California, last October.
They also kissed on-screen on Saturday Night Live earlier that month, when she made her hosting debut.
Kim became officially single last month after filing for divorce from her ex-husband Kanye West, 44, in February 2021. The couple married back in May 2014, and had 2 girls and two boys.
Stay tuned with us on TheNuherald.com and we add new things