The Gilded Age has already been renewed for a second season by HBO, and here is all we know about the return of the historical drama written by Downton Abbey's Julian Fellowes.
The Gilded Age Will Return For Season 2
The Gilded Age has been a smash hit for HBO, with viewers engaged in the show's lushly-realized New York City around 1882, as well as the cultural clash between George (Morgan Spector) and Bertha Russell lead the New Money family in Old New York (Carrie Coon).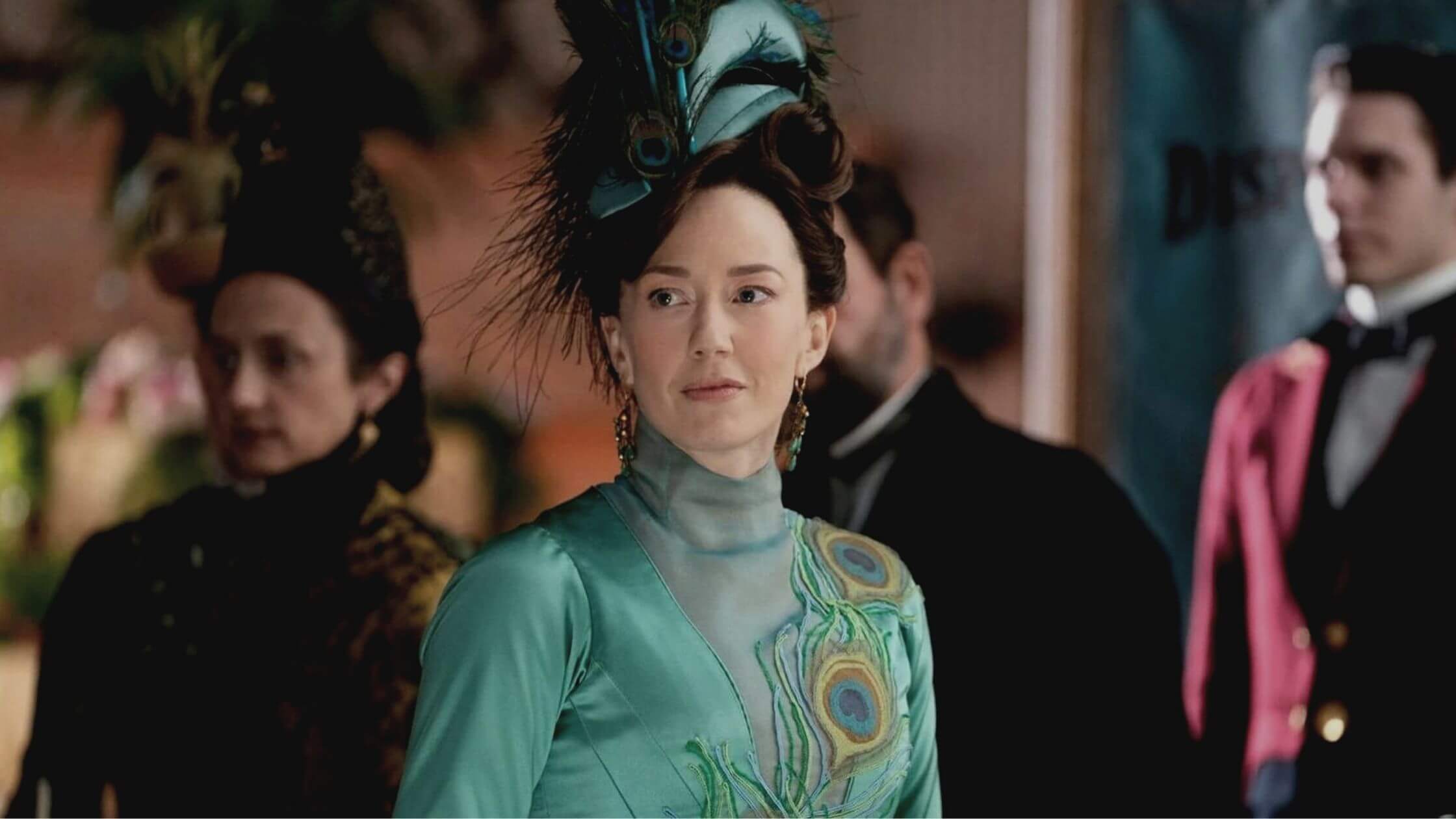 Marian Brook (Louisa Jacobson) was the audience's point of view character into the milieu of 19th century New York high society when The Gilded Age began.
However, the series has also laudably featured the lead character Peggy Scott's (Denée Benton's) African-American experience.
Of course, upstairs/downstairs drama from the servants of the Russells and Agnes van Rhijn (Christine Baranski) is part of The Gilded Age's great formula, just as it is in Downton Abbey.
Bertha and George, on the other hand, have emerged as fan favorites; However, Mr. Russell has proven to be as ruthless in business as he is a loving husband and father; Bertha has worked tirelessly to get her family acknowledged by high society and its leader, Mrs. Astor (Donna Murphy).
Going into the season 1 finale, The Gilded Age closed up a big subplot involving George Russell's legal difficulties following a train catastrophe.
The season one conclusion of The Gilded Age revolves around Mrs. Astor's (Donna Murphy) decision to attend Gladys Russell's (Taissa Farmiga) debutante ball, granting Bertha the entree into high society she so badly desires.
Another key subplot that has to be answered is whether Marian will marry Mr. Raikes (Thomas Cocquerel). Season 2 of The Gilded Age will
startup where the first season left off, but Julian Fellowes will almost certainly introduce numerous new characters while weaving in additional historical moments and figures from the late nineteenth century, such as the famed Black newspaper editor T. Thomas Fortune (Sullivan Jones).
Is It A Real Story?
While The Gilded Age is a fictitious plot, it is historically based around 1882; the first season included numerous real-life people, including
Clara Barton, founder of the Red Cross, and T. Thomas Fortune, creator of the African-American newspaper New York Age (renamed The Globe for the show, where Peggy gets her big break as a writer).
The plot in Season 1 also included certain true occurrences, such as the culminating social gathering in Episode 7 when Thomas Edison presented a fully lit New York Times building.
The Gilded Age Cast
Carrie Coon, Morgan Spector, Louisa Jacobson, Denée Benton, Cynthia Nixon, and Christine Baranski are set to reprise their roles.Baranski has previously stated her willingness to return.
READ MORE:
However, she will have to juggle her main role in the Paramount+ popular series The Good Fight. Most of The Gilded Age's other actors, including Harry Richardson, Taissa Farmiga, Blake Ritson, Simon Jones, Donna Murphy, Nathan Lane, Audra McDonald, and Douglas Sills, are expected to return for season 2.
Release date
Season 2 of The Gilded Age will be shot in New York City, Troy, New York, and Newport, Rhode Island, from May to October 2022. This might place The Gilded Age season 2 on the schedule for HBO in 2023, possibly in the spring or summer.
Given that it took a decade for creator Julian Fellowes to deliver his vision of an American Downton Abbey to the screen, a prospective wait of more than a year for The Gilded Age season 2 seems much more acceptable.
The first eight episodes of HBO Max's The Gilded Age Season 1 are now available to watch. Season 1's ninth and final episode will be available to stream on Monday, March 21, at 9 p.m. ET.
Stay tuned with us on TheNuherald.com and we add new things