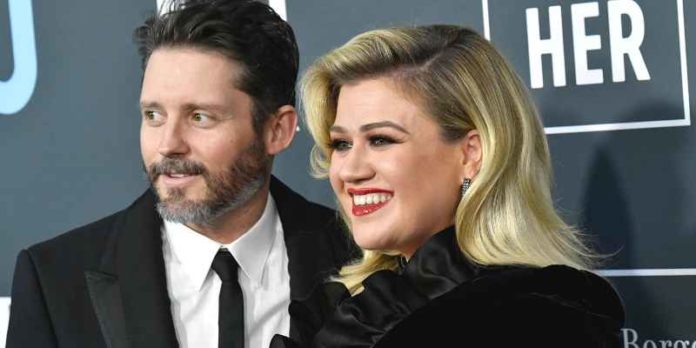 Kelly Clarkson and Brandon Blackstock, her ex-husband, are divorcing in June 2020. According to ET, the ex-couple have struck a deal on ownership of their Montana ranch. The Voice judge had earlier petitioned the court to enforce the prenuptial clauses of the deal, which included both partners bearing their own attorney bills since Blackstock was asking $2 million for it.
The talk show personality had also asked the court to change her surname back to Clarkson, her maiden name. The most recent development in this struggle is the resolution of ownership of their Warren Peak property in Montana, and Kelly has granted Blackstock 5.12 percent ownership for roughly USD 900,000.
This is the final chapter of their divorce proceedings. Brandon desired a clean 50/50 slipt of ownership on all property and assets, and the court found in Clarkson's favor on their property rights in October. The judge upheld the prenuptial agreement, which stipulated that any property and assets acquired during the marriage be separated.
Divorce After 7 Years Of Relationship
Kelly and Brandon married in 2013 after a year of dating, and they eventually produced two gorgeous children, River and Remington. The ex-couple met in 2006 through Kelly's prior manager, who was also Brandon's father and were instantly attracted to one other. However, Bradon was married to Melissa Ashworth at the time. After Blackstock's divorce in 2012, they reconnected.
After the US revealed that the talk show presenter had been ordered to pay her estranged husband roughly $200,000 in monthly maintenance, a source stressed that the couple had yet to strike a "formal settlement" before completing their divorce. "It's likely to happen shortly," a source said in July 2021, adding that their "prenuptial agreement is not being disputed, contrary to reports."
"They fought on so many levels, and being in quarantine together exacerbated their problems beyond repair." "She decided to file for divorce," a source close to Clarkson told Us in June 2020. "Everyone assumed Kelly and Brandon had the ideal marriage, but they didn't. Brandon is extremely relaxed, but Kelly is somewhat tense." According to the insider, Clarkson spending more time in California "changed things" between them.
Clarkson Was Given Primary Custody Of Her Daughter And Son
"The Court determines that, given the facts of this case, the interest in maintaining stability and continuity for the minor children balances in favor of Petitioner having primary custody," according to the document. 
According to court records acquired exclusively by Us, the "Stronger (What Doesn't Kill You)" singer's legal name change was completed in late March, only a few weeks after she finalized her divorce from her ex.
The Kelly Clarkson Show host addressed the name change earlier in March, telling People (the TV Show!) that she will continue to use her last name professionally. "I just divorced; thus, I had to drop my married surname." For my personal life, I only maintained my middle name. "I'm still Kelly Clarkson," she said back then. "I don't believe I can change Clarkson just now." I've been here for 20 years!"
The papers declare that "there being no objections, the petition for change of name is approved." "The Decree has been signed and submitted." The name of the Petitioner is changed from KELLY BRIANNE CLARKSON to KELLY BRIANNE."
READ MORE: