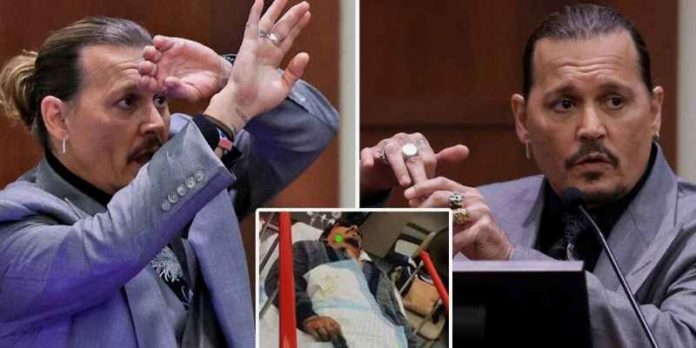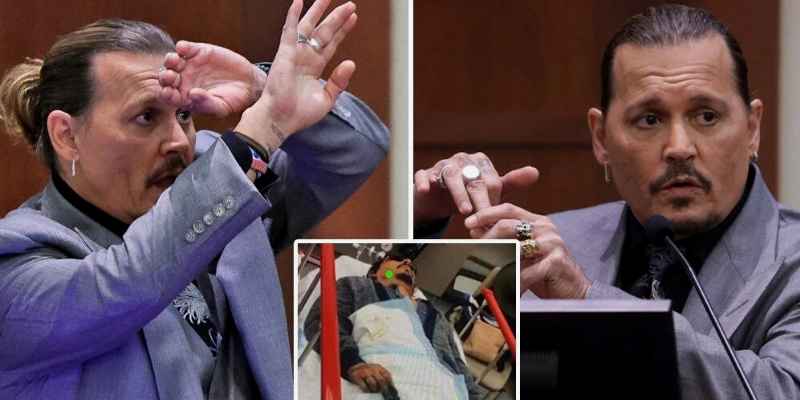 A hand surgeon testified Monday that Johnny Depp could not have lost the tip of his middle finger as he claimed in his civil action against ex-wife Amber Heard.
The finger injury, which occurred during a confrontation between Depp and Heard in Australia in March 2015, is one of several main issues of contention in the complaint. Heard allegedly hurled a vodka bottle at Depp, injuring him. Heard had stated that she was not there when the incident occurred but that it occurred on a night when Depp physically attacked her with a liquor bottle.
Depp is suing Heard in Fairfax County Circuit Court for libel following an op-ed she penned in The Washington Post in December 2018, characterizing herself as "a public figure representing domestic abuse." His attorneys claim that the piece defamed him even though it never stated his name.
Johnny Depp Claims Amber Heard Was An Abusive Partner
Depp has denied ever striking Heard and claims she was the abusive partner. Heard has testified about more than a dozen distinct episodes of physical abuse at the hands of Depp. On Monday, surgeon Richard Moore testified about the amputated finger as jurors were shown graphic images of the injuries. He claimed Depp described his palm as being on a bar when the bottle struck it.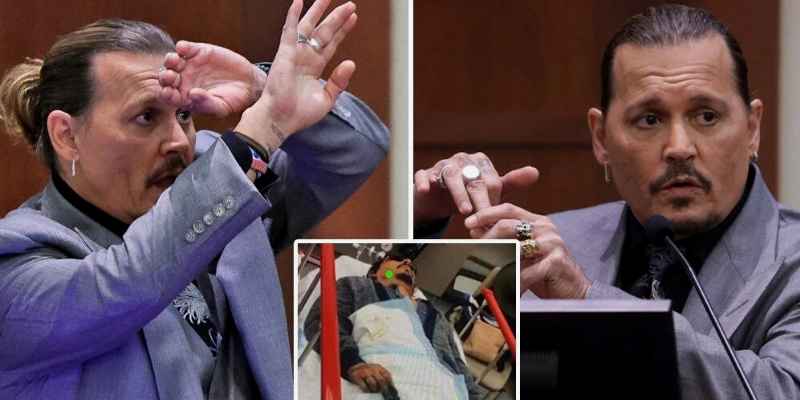 Moore, who did not treat Johnny Depp, testified that Depp's statement seems dubious, owing in part to the fact that his fingernail remained intact. Moore stated that the fingernail was exposed as Depp described his hand positioning and would have been harmed. Moore also noted that the glass broken on contact would have caused more injuries to the remainder of his hand.
While Depp told the jury that Heard sliced his finger by hurling a vodka bottle, he informed friends and sent text messages at the time that he'd done it to himself. He said that his finger had been trapped between solid accordion doors at one point.
What Happened To Johnny Depp's Fingertip?
Depp now claims he lied to protect Heard. Moore testified that having one's finger squeezed in accordion doors was consistent with the injuries. The trial has entered its sixth week. This week's evidence in a trial that has exposed the couple's tumultuous relationship was somewhat regular. It was expected that Heard's attorneys would bring Depp to the stand on Monday, but this did not happen. Elaine Bredehoft, Heard's lawyer, said that they are still debating whether to contact him at the end of the day Monday.
Jurors had previously heard extensively from both Depp and Heard – both having been on the stand for four days, enduring tough cross-examinations. A psychiatrist also testified Monday that Depp's behavior follows the pattern of someone whose drug and alcohol misuse contributes to domestic violence. Wayne Dennison, Depp's lawyer, questioned the psychiatrist's ethics and reliability, pointing out that he never examined Depp.
Later Monday, Dennison grilled another Heard witness, industry expert Kathryn Arnold, regarding her claim that Heard missed out on a potential $40 million to $50 million when another Depp lawyer termed Heard's abuse claims; a "hoax." Based on such statements, Heard has filed a lawsuit against Depp. Arnold stated that she compared Heard's career to "similar" performers such as Gal Gadot, Jason Momoa, and Zendaya to indicate where Heard's career might have progressed if Depp's attorney Adam Waldman had not defamed her.
READ MORE:
Dennison sneered at the concept that Heard was on the same level as those stars throughout his questioning. He also dismissed Heard's position as Mera in the "Aquaman" superhero film trilogy, claiming that the next "Aquaman" sequel is more of a "buddy comedy" than a picture with Heard as a romantic protagonist. Arnold maintained that Heard was "on the verge of a fantastic career."
Throughout the trial, the public's interest has grown. People camped out overnight and fought over line positions to acquire one of the 100 public seats in the courtroom. One woman expressed her admiration for Depp during a breakfast break and wondered when he would admit he was the father of the kid she was carrying in her arms. She was escorted out of the courtroom.