Briana DeJesus, the co-star of the popular show "Teen Mom," made a post on her social media account announcing that her "bestie," Shiraz, would have a baby.
More information about the baby news came last week as she made another post stating the gender of the baby. The post was made during her meeting with her friends outside a parking lot during the Gender Reveal party last week.
Briana Appears To Be Entirely Happy Regarding The New Baby
Shiraz, who is her best friend of Briana, will have a baby girl. Both of the friends were spotted hugging each other during the party.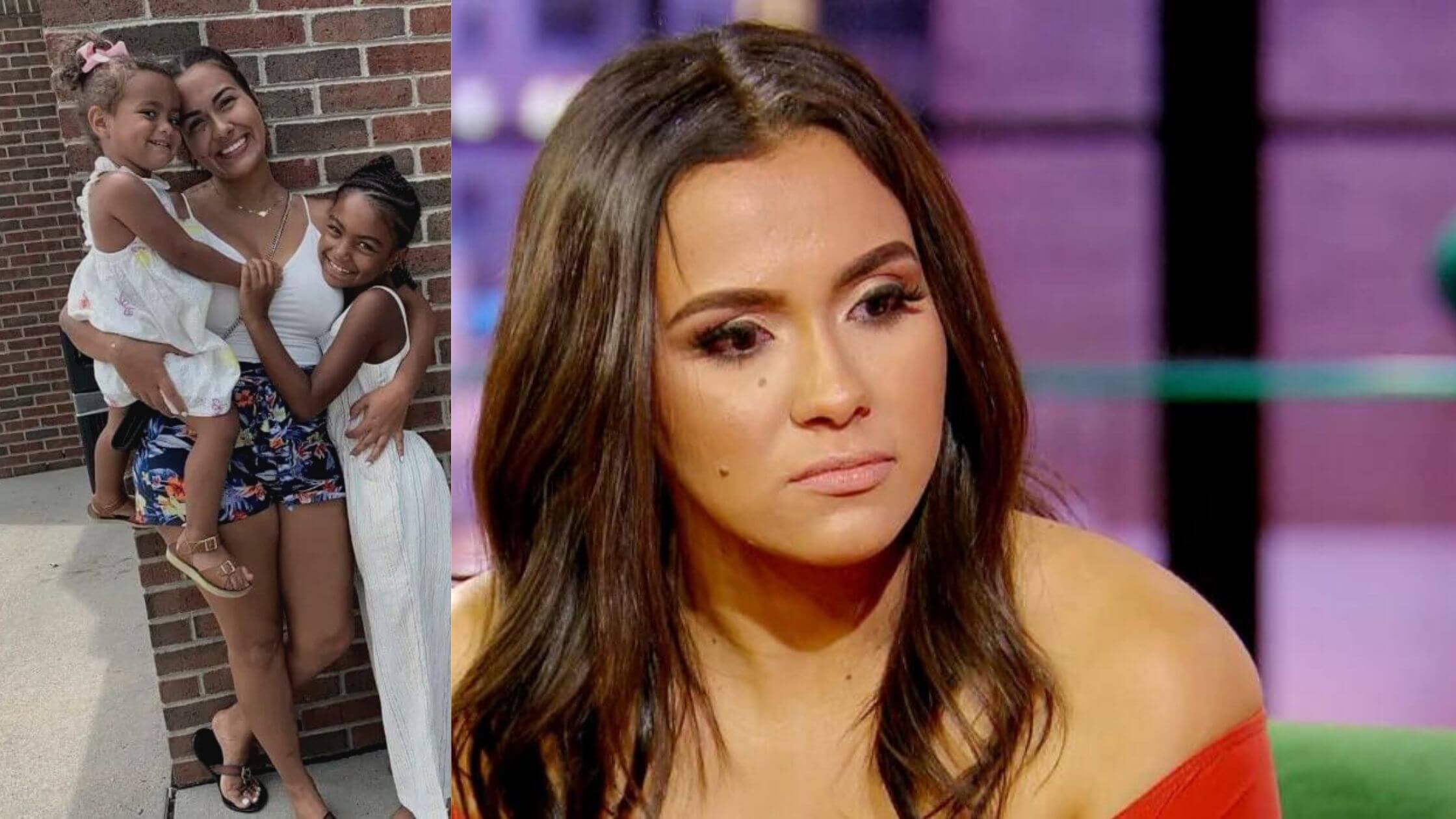 Briana wears a denim jacket and a gorgeous yet simple white dress with a floral design.
The first post had the caption, "We are expecting a baby." The announcement followed that she would be attending the upcoming Gender Reveal party held in Orlando.
Current Status Of Briana With Devoin,
Briana appears to be entirely happy regarding the new baby. As per some reports, she also hugged Shiraz during the party with teary eyes.
The news is especially shocking as she is currently in a major fight with her previous husbands, with whom she shares her children.
She has a daughter named Nova with Devon and her other two children with her ex-husband Luis.
Her husband Devoin is currently furious against MTV due to being turned down from taking up a role in their upcoming shows.
As per the reports, glimpses of his anger were visible on a fan page of Teen Mom during the release of an episode for the new season of the show.
He is quoted to curse MTV along with the show. He later made a post where he severely condemned MTV and how they "played" him in his career as an actor.
Many fans of the show attacked back by trolling him and quoting that he got turned down by MTV, probably because he asked hefty sums in return for mediocre acting skills. At the same time, many commented that he also needs a best friend like Briana who will support him during his dire times and market his business better than he does himself.
Meanwhile, Briana has been seen replying and agreeing with some of the mean comments regarding Devoin. This act has infuriated many of her fans, as per reports.
Many criticized her for being "too mean" to her husband and advised her to be friendly and respect him in his decisions.
Many warned her that if she continued to criticize Devoin, then it would become very problematic for her to have a normal relationship with him in the future.
Briana And Her Ex-husband Luis
Previously in an interview, she mentioned Luis being an "absent dad" who is not present for their daughter Stella who is now ten years of age.
Briana appears to be quite frustrated regarding her current situation with her ex-husband. He always asks for an apology for being absent and rarely fulfills his duty as a father.
READ MORE:
In one of her interviews, her mother, Roxanne, also commented on this matter. She mentioned how Luis has been absent for most of his daughter's childhood. She also commented that he is not a responsible father even after having a good relationship with his daughter.
Apart from all the chaos in Briana's life, she is pretty excited regarding the arrival of a new baby in her best friend's life.