After Kelly Dodd claimed that Harry Hamlin is gay, Lisa Rinna of the REAL Housewives of Beverly Hills responded with a funny clap back. Kelly was famed for her role on the Real Housewives of Orange County, but she was sacked after a series of scandals. Kelly Dodd's charges concerning Lisa Rinna's husband Harry Hamlin have been refuted by Lisa Rinna.
Harry Hamlin Has Been Married To Lisa Rinna Since 1997 After Meeting Her In 1993
The "Real Housewives of Beverly Hills" star poked fun at Rinna after Kelly Dodd implied that her husband, Harry Hamlin, is "next" to have his true sexuality revealed.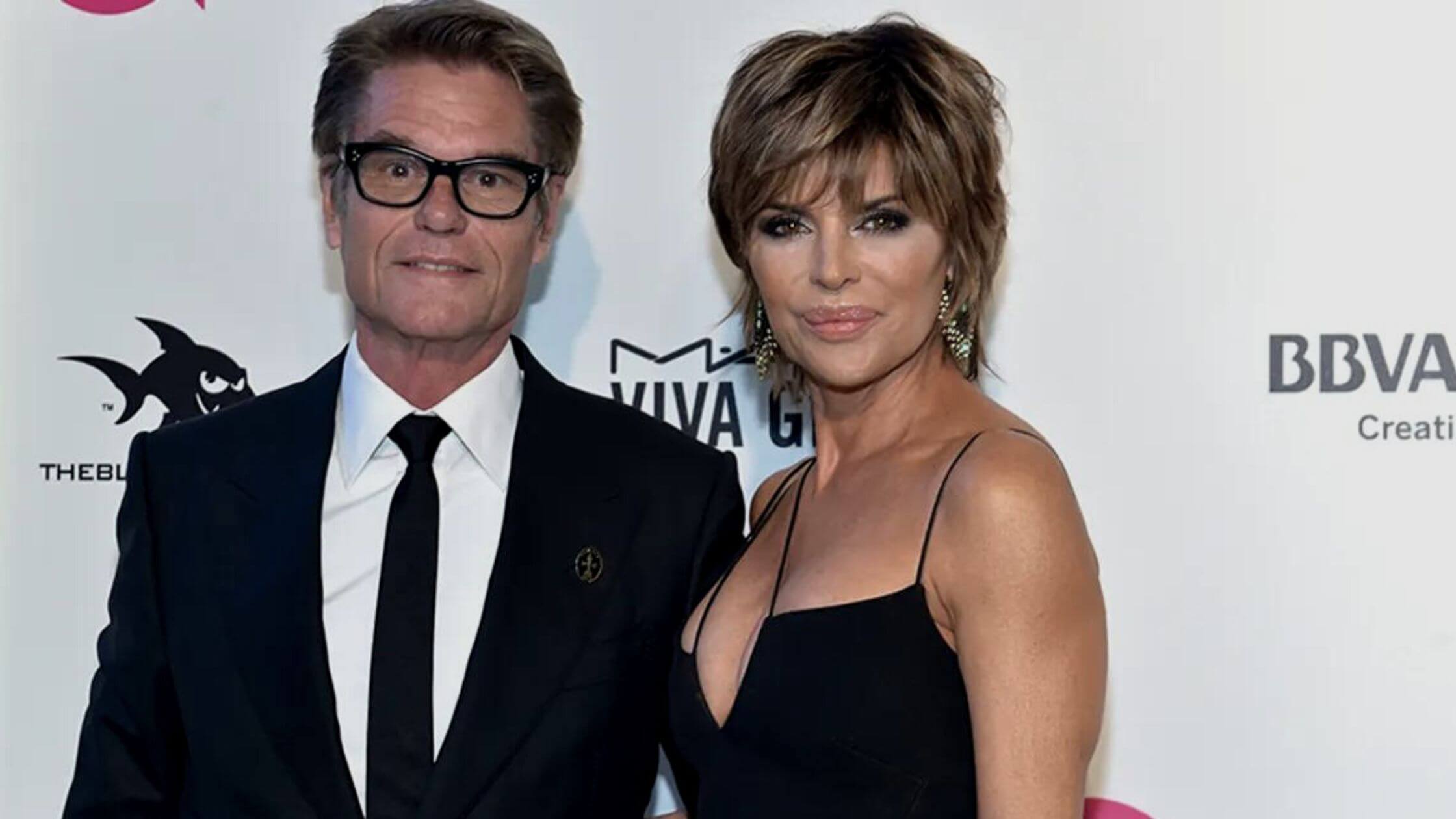 Rinna, 58, captioned a shot of herself with a beard blended onto her face, "Good morning to Kelly Dodd and Kelly Dodd only."
The Real Housewives of Orange County (2006), Entertainment Tonight (1981), and The Real Housewives of Atlanta are among Kelly Dodd's credits (2008). Rick Leventhal has been her husband since October 10, 2020. Michael Dodd and Scott Christopher Silva were her previous husbands.
Harry Hamlin has been married to Lisa Rinna since 1997 after meeting her in 1993. You might have seen their two daughters in Harry Loves Lisa and The Real Housewives of Beverly Hills with Harry and Lisa. Harry is a 70 years old American actor and author, born and raised in Pasadena, California. Harry was previously married to Laura Johnson and Nicollette Sheridan, all of whom are soap-opera actresses.
Kelly, 46, made her outrageous accusation on social media in response to a Page Six report about a Todd Chrisley affair. "Todd Chrisley's ex-business partner: We had gay affair and paid off blackmailer," the article's headline states.
"Harry Hamlin is next," Kelly writes, laughing while crying emoji. Lisa responded on Instagram Stories, uploading a snapshot of herself in an altercation with Harry from a previous season of the Bravo reality show, with a beard superimposed on her face.
"Good morning to Kelly Dodd and Kelly Dodd only," the soap opera star captioned the Instagram Story post. Lisa's comment appears to be a two-pronged attack against Kelly. The beard on her face alludes to the slang word beard, which refers to a woman who engages in a covert relationship with a gay male. She also posted a scene from an altercation with Kyle Richards' sister Kim, who notoriously claimed to have dirt on Harry. Kelly, for one, has remained silent about the unsubstantiated rumor.
Recently, Lisa has been taking no prisoners on social media. She was recently in hot trouble for responding to another celebrity's phone number on the internet. The reality actress shared a screenshot of a text message she received from Patrick Somers, who had some harsh words to say about her.
READ MORE:
He accused her of circulating false information about him and told her to "shut up." Threatening Lisa seemed like the motive for the text. Lisa claimed that Patrick disclosed her number; this went on a couple of times. but all this displays Lisa to be extremely protective of his husband, Harry and they have been happily married for a long time now.