Chris Hughes, a Love Island contestant, has spoken candidly about his split with professional golfer Annabel Dimmock. The couple declared their romance in August of last year, but rumors about their separation began earlier this year when fans saw that they were no longer sharing photos of one another on Instagram.
Hughes has now spoken about the split, stating that despite his struggles, he is in a great place because of the support of those close to him.
Chris Hughes Of Love Island Talks About The Breakup
According to our sources, Chris Hughes said that he always struggles a bit when he is out of a relationship, everything starts feeling different and new, but he says he is in a good place now.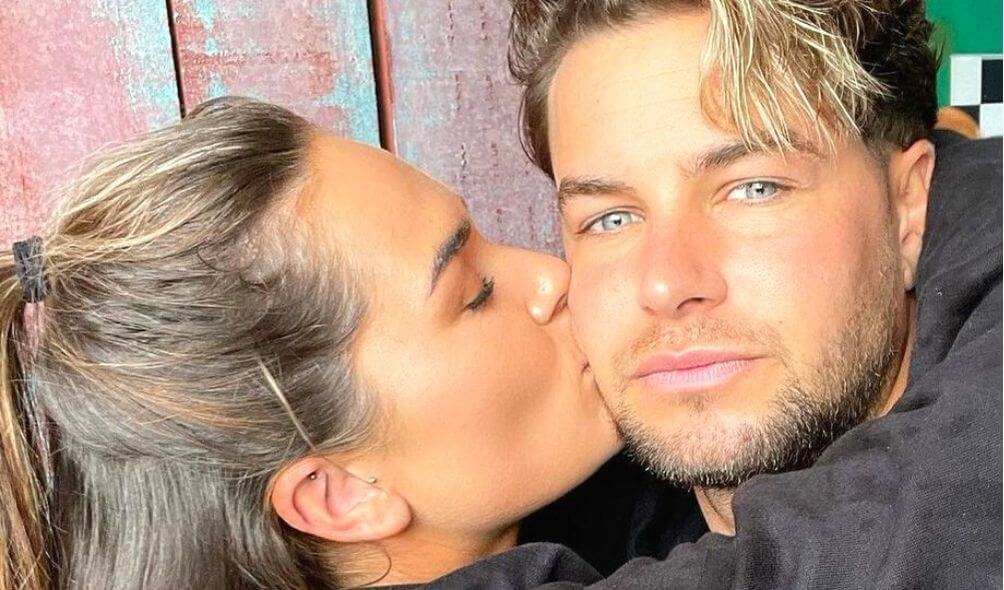 He adds he has been keeping himself busy going to the gym, working out, taking care of himself, and giving himself time. Hughes also says he has got good friends and family around him, which he considers a major blessing.
Meanwhile, our sources confirm that one of the representatives spoke and confirmed that they have parted ways and wishes them luck. This could be heartbreaking news for their fans, but in this rough phase, it is better to give them privacy and wish them luck on their journey.
Hughes, who gained notoriety on the third season of Love Island in 2017, was previously involved with Jesy Nelson, a former member of Little Mix. They first began dating in 2019; however, they broke up in 2020.
When discussing the split from the previous year, Hughes said that it was a difficult time in many people's personal lives, and it was also difficult for me since breakups are never simple.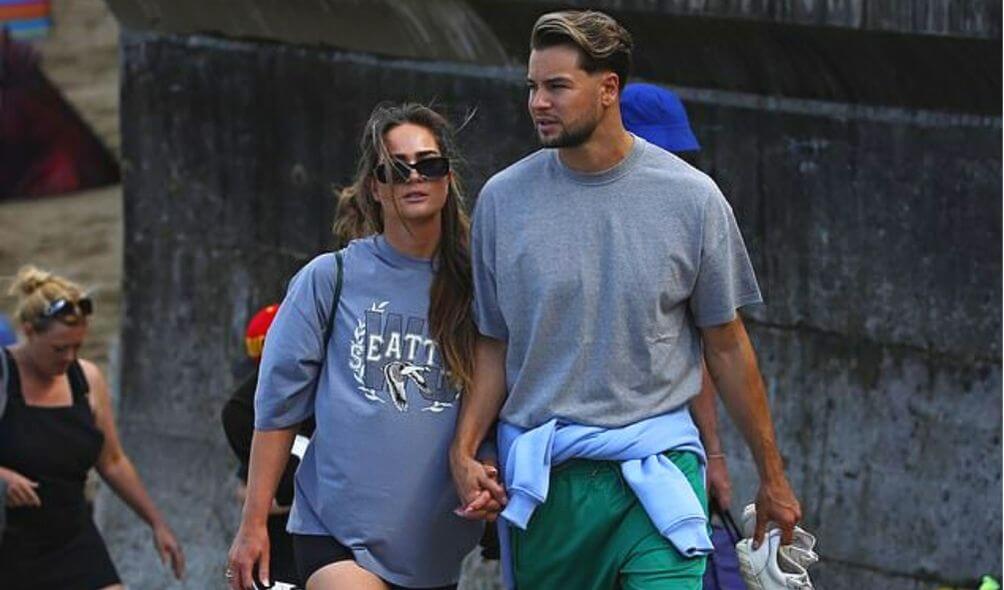 It was challenging and one could simply grow apart at times. There have undoubtedly been days when he said he woke up feeling uneasy, but we are glad he got through it and hence are sure he will get through it again.
When Chris Hughes participated in Love Island, where he met one of his ex-girlfriends, Olivia Attwood ,and close friend Kem Cetinay, he shot to fame on reality television. Chris currently presents numerous horse racing events and makes frequent TV appearances.
On Love Island, Chris and Kem developed a funny bromance that led to the release of their own single, "Little Bit Leave It," and their own program, "You Vs. Chris and Kem.
The two are said to still be close friends, according to predictions that they may have their own reality program focused on their friendship later this year. However, it's possible that the pandemic prevented further work on the two-part series.
Thanks to numerous TV appearances, sponsorship agreements with companies like Topman and McDonald's, and a sizable social media following that he can use for paid postings, Chris Hughes reportedly has a net worth of $1.4 million, as of 2022.
In these rough times for both Hughes and Dimmock, we wish them good luck. Despite the fact that they broke up, Hughes said they are now good friends; we sincerely hope their friendship blooms and they will be happy.
Read More: Olivia O'Brien: Pete Davison Broke Up With Me Over A Text Message