Carlos Augusto Santana Alves, a guitarist in the Santana band, fainted on stage during a concert at DTE Energy Music Theatre, now Pine Knob Music Theatre. At his Michigan gig on Tuesday night, the 74-year-old Mexican musician collapsed on stage, according to the musician's manager, Michael Vrionis.
Legendary Guitarist Carlos Santana Collapsed Due To Heat Exhaustion
The senior musician was suffering from heat exhaustion and dehydration throughout the play, and a medic was sent in to treat him. When word came that Santana had been found, the audience erupted in cheers.
At night, the 20th best guitarist of 2015, according to Rolling Stone Magazine, was given extra attention by the medical staff. One of the reporters tweeted a picture of medical workers checking on Santana and wrote that the throng had gathered to pray for the musician's failing health following the tweet.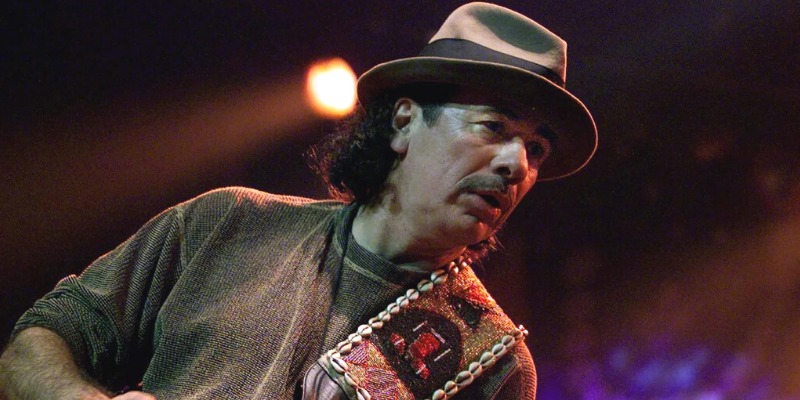 After the guitarist had positioned himself in front of the drums, he apparently fell backward and his performance only spanned four or five mixes before he fainted.
After the event, a video of Santana waving to his most devoted followers who were worried about him as he was on a stretcher went viral. To reassure his audience that he had healed sufficiently, the artist used his body language to communicate with them. Even though they had paid for their tickets, some of the audience members were unable to see his live performance since the performer himself was whisked away by the medical authorities.
Everyone Shocked By His Unexpected Collapse
Bandmates and fans alike were left scratching their heads when the band's guitarist unexpectedly faint. The crew members of the show were surprised when the performer passed out, but the situation was quickly resolved when Santana regained consciousness after a few minutes.
From Tuesday evening, a number of videos were trending on social media that had been captured by both reporters and fans.
Santana's manager said that the 10-time Grammy winner was transported to McLaren Clarkston, a local emergency room, where he received additional medical attention and is now on the verge of recovery.
Due to Santana's deteriorating health, Vrionis told that the band's scheduled July 6 show in Burgettstown has also been postponed.
Sanatan joined the band in 1966 and has been a remarkable performer ever since the multi-talented artist demonstrated his talents as a guitarist, singer, and percussionist. As the band nears its sixth decade, the iconic guitarist remains its only original member.
READ MORE: