When it comes to zombie fiction, there is no more excellent leader than the. Over 26 years, 14 systems, and seven films, Resident Evil has built up a devoted fan base and a desirable place in video game folklore for its gritty, action-heavy campiness.
Resident Evil Release Date, Trailer, Cast, What Time Will Resident Evil Air On Netflix?
Netflix's live-action Resident Evil adaption seems to be going in an unexpected direction. Unknown to many, the first five mainstream games are set in and around Raccoon City. In this fictitious Midwestern town, the nefarious biomedical organization Umbrella Corporation conducts various illegal biological experiments.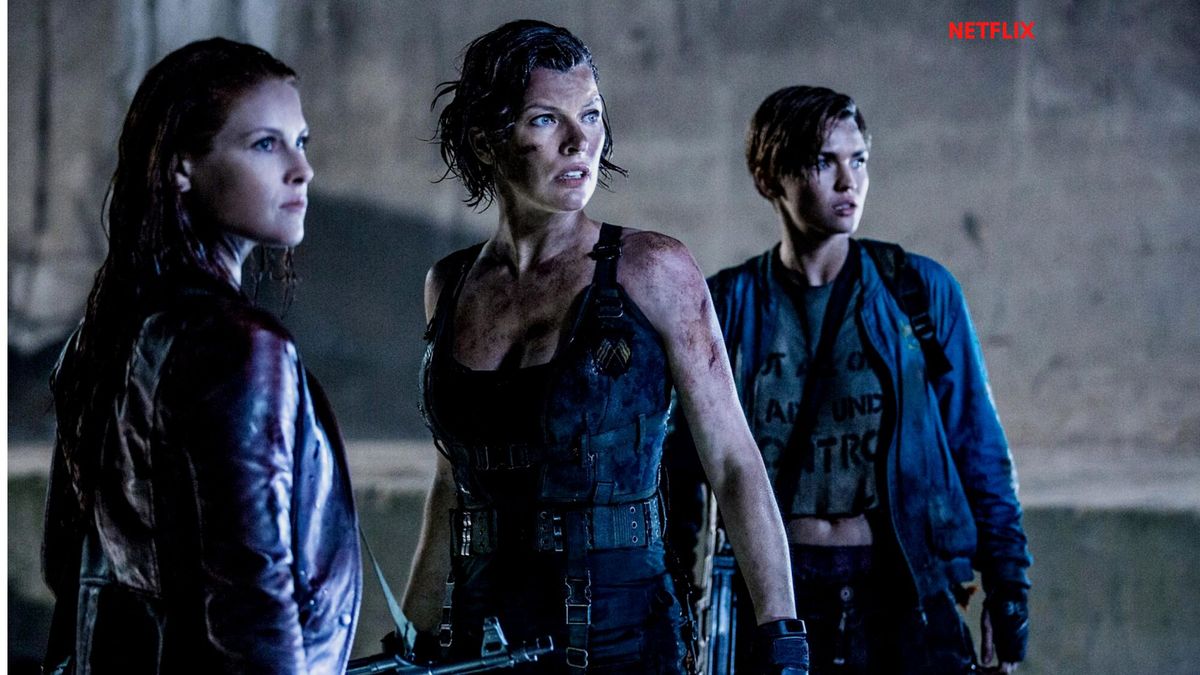 Resident Evil Netflix Series Trailer
The trailer opens with an overhead view of what was once a bustling city but is now a desolate wasteland populated by devastated zombies and their forlorn survivors. While "they thought the world would end in 2036," the end of the world happened far sooner, says an adult Jade in a voiceover. In an instant, the scene transforms into a green-hued city. "Welcome to New Raccoon City," says a sign as the lone car approaches.
Release Date
Resident Evil will only be accessible on Netflix starting July 14, 2022. There is no word yet on plans for the physical distribution of the new series, although that might change based on how well it is accepted.
Resident Evil Netflix Series Plot
The story will cover two years. New Raccoon City will be the new home for Albert Wesker, a biotechnologist, and his daughters Billie and Jade in 2022. A new anti-anxiety drug, Joy, is distributed by Umbrella Corporation, which was responsible for a giant zombie T-virus pandemic over 20 years ago. It also happens to be contaminated with the virus. Billie is caught off guard when an outbreak breaks out, and she goes through an unknown yet horrific experience. Even though Jade survives, she is separated from her sibling.
Cast
Lance Reddick, best known for his role as the enigmatic Charon in the John Wick film series, is taking on the part of Albert Wesker, the series' archenemy. In action films, he's appeared in both White House Down and Horizon: Forbidden West, as well as in the video game. Both Siena Agudong and Ella Balinska (Run Sweetheart Run, Charlie's Angels) appear alongside him as Billie and Jade Wesker, respectively (No Good Nick, Upside Down Magic).
Tamara Smart, Adeline Rudolph (Chilling Adventures of Sabrina), and Connor Gosatti (Bad Boys for Life) are also in attendance, as are Ahad Raza Mir, Connor Gosatti, Paola Nuez, Turlough Convery, and Turlough Convery (Belfast).
What's The Connection Between Resident Evil And The Video Game Series, If Any?
According to Andrew Dabb, the story of the original Resident Evil games is now canon for the new series. According to reports, the plot's 2022 segment occurs around the same time as the most recent game, Resident Evil Village, which came out a year earlier in 2021. You may find this odd as a fan of the video game series since Albert Wesker is canonically dead.
Since the original Raccoon City was destroyed by a nuclear weapon in 1998 during the government's feeble attempt to end the T-virus pandemic lot of untold history between this and the Raccoon City flashback.
Read More: