A 2018 survey that included approximately fourteen thousand first-year college students shows that 35% of the students suffer from mental illness. Anxiety was found to be the biggest concern.
This means that college students are struggling with mental issues more than ever. So how can college students monitor their mental health while studying?
That's exactly the question this article aims to address.
Let's get started.
Get Mental Awareness Lessons From The Onset
Sometimes students fail to take care of their mental health because of the thoughts of the amount of work in front of them. To avoid this, find professionals who offer dissertation help services earlier so that you don't have to struggle when the time for writing the dissertation comes.
Aside from lectures, colleges provide orientation lessons on drug and alcohol abuse as well as sexual violence and other health and lifestyle topics. During these lessons, students get the opportunity to proactively share their struggles with other students as well as other professionals.
Students are also taught how to recognize mental illness symptoms, how to seek help and how to disclose their struggles to friends who could offer help or direct them where to get support.
Get Free Mental Health Screenings
Another way students can monitor their mental health while studying is to go for free mental check ups conducted within their colleges. For instance, Drexel University has a mental health checkup kiosk within the university that offers mental screening services to students.
During the screening process, students are asked a few series of questions privately. The screening takes a few minutes so it doesn't eat up your study time. After the screening, students who struggle with mental illnesses are given information about where they can get mental health resources and support.
UCLA also offers online screenings to determine the rate of mental illness among students and other college staff. The screening takes 15 minutes and enables students to know if they have mild or severe anxiety and depression or other harmful thoughts. Students are then given mental health support such as concealing and more.
Speak Out
Most colleges offer students resources and support to improve their mental well-being. However, students aren't talking about their mental struggles. Sadly, many students don't know how to help their peers who exhibit mental illnesses.
That's why researchers have created Kognito, an online simulation platform to help students learn how to help friends who appear to be suffering emotionally and let them know where to find resources and support for their mental health.
Kognito is created like a virtual campus where students enter and get more knowledge about their mental health from their peers.
The University of Sioux Falls also offers free texting support for students. This service allows students to send a text to a certain number if they feel their friends are struggling with any kind of mental issue.
That said, let's take a look at some of the best ways college students can stay healthy while studying:
How to Improve Your Mental Health While in College
Here are some practical tips for college students to improve their mental well-being while studying:
Seek Help With College Work
Having too much college work to do can make you sacrifice your mental well-being in a bid to meet deadlines. However, you don't have to handle everything by yourself because you can seek assignment help online. There are tons of reliable assignment writing service providers out there that can help you with all kinds of writing services.
Get Enough Sleep
Lack of enough sleep is one of the major causes of mental illness. Even though everyone has 24 hours in a day, for college students, the time seems to be insufficient. From studying to going to class, as well as socializing and working, 24 hours seems insufficient for students to do all that.
That's why students chose to pull an all-nighter and this ends up keeping them from getting enough sleep. Practice better sleep habits by going to sleep and waking up at the same time daily, avoiding caffeinated drinks late at night, etc.
Exercise Often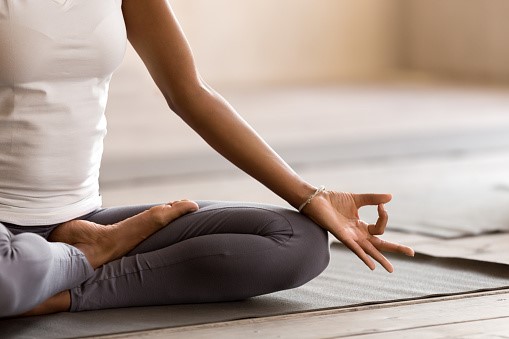 Another way to improve your mental health is to exercise regularly. Multiple studies suggest that regular exercise can help to relieve stress, anxiety, depression, and other thoughts. Carve out a few minutes each day for exercise- jog, do some press-ups, take a walk outside, etc.
Eat Well
Due to financial constraints, eating healthy in college becomes a challenge. Nevertheless, you can still eat healthily. For instance, if you study at odd hours, you can bring healthy snacks like nuts, carrots, dried fruit, and other healthy foods. You can also consult nutritionists online to get help in case you find it hard to know what to eat to boost your mental health.
Have a "Me" Time
No matter how busy college life is, you should always find time to take care of yourself. In this case, you need to carve out some time to do something that makes you relax or happy. For instance, you could schedule time for watching your favorite movie or engaging in a hobby you love. You could also use the "me" time to practice mindfulness.
Set Small Goals
Due to the mountains of tasks college students are required to complete, it's easy to try to push yourself beyond limits to get things done on time but that isn't healthy at all. That's a recipe for overworking your brain and can lead to serious mental issues.
Have a to-do list for each day and set realistic goals that you can achieve without sacrificing your mental health. Have you struggled with any mental illness while studying in college? If so please share your experience and how you worked on overcoming the struggle.