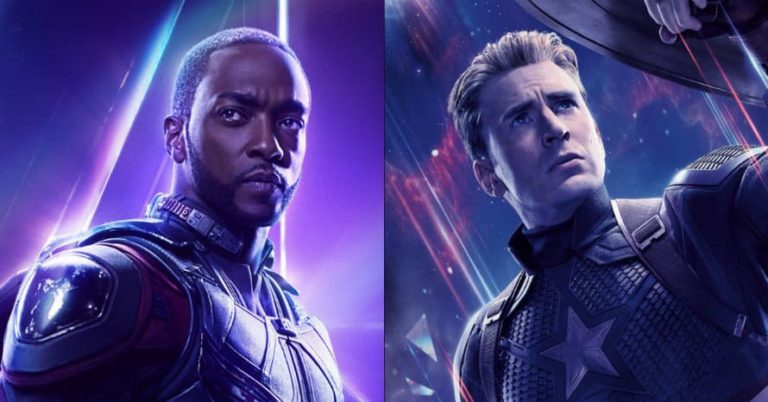 Anthony Mackie has revealed the iconic Chris Evans scene he'd love to dominate as Captain America.
Chris Evans has officially passed on the role of Captain America to his co-star Anthony Mackie. One of the most iconic moments of Avengers: Endgame involved Steve Rogers removing the shield, handing it over to Sam Wilson, whose reluctance to take control was featured in The Falcon and the Winter Soldier, where he inevitably became the new Cap.
Anthony Mackie is set to make his theatrical debut as the new Captain America in the upcoming fourth standalone film, New world order. In particular, he has a scene featuring Chris Evans that he has in mind that he would like to have to compete with her. He told E! News the following:
"I want a fight scene that rivals the Chris Evans fight scene in the elevator [in 2014's Captain America: The Winter Solider] when he fought like 10 guys in the elevator. It was a bad scene **. The first time I saw that, I thought, "This is crazy. So I just want a fight scene that rivals that.
Anthony Mackie deserves his own iconic action sequences as Captain America. Although it is possible that the action that will be seen in New world order could go neck and neck with Chris Evans' tenure, it would be better to have Sam Wilson's own stamp on them than bring up what's come before. It would ultimately be better for the character's legacy if he stood out rather than presenting himself as a hollow imitation.
Sam Wilson/Falcon last appeared in The Falcon and the Winter Soldier. Here is the synopsis:
After the events of "Avengers: Endgame," Sam Wilson/Falcon (Anthony Mackie) and Bucky Barnes/Winter Soldier (Sebastian Stan) team up on a global adventure that tests their abilities and patience in Marvel Studios' "The Falcon." and The Winter Soldier.
Directed by Kari Skogland from scripts written by showrunner Malcolm Spellman and Derek Kolstad, the series stars Anthony Mackie as Sam Wilson/Falcon, Sebastian Stan as Bucky Barnes/The Winter Soldier, Emily VanCamp as Sharon Carter, Daniel Brühl as Baron Helmut Zemo and Wyatt Russell as John Walker/US Agent. Desmond Chiam, Miki Ishikawa, Noah Mills and Carl Lumbly also appear.
The Falcon and the Winter Soldier is currently available to stream on Disney Plus. Captain America: New World Order hits theaters May 3, 2024. Stay tuned for all the latest news on Anthony Mackie and Chris Evans, and be sure to subscribe to the Heroic Hollywood YouTube channel for more original video content.
Source: E! New