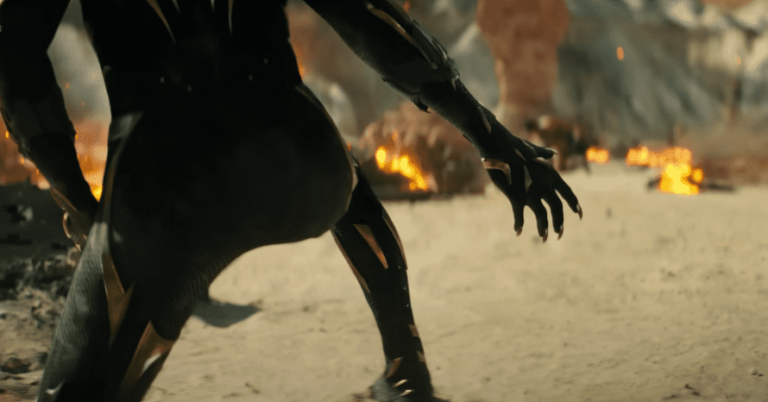 Black Panther: Wakanda Forever director Ryan Coogler discussed the film's themes and how he grew closer after Chadwick Boseman's passing.
Marvel Studios' Phase 4 closeout will be the highly anticipated sequel, Black Panther: Wakanda Forever. The film, which follows the 2018 cultural landmark directed by Ryan Coogler, will be particularly sentimental for audiences, given that original lead actor Chadwick Boseman died in 2020.
Black Panther: Wakanda Forever seeks to explore the emotional developments of the characters following the untimely passing of King T'Challa. It turns out that the updated script after Chadwick Boseman's death stayed true to the themes of the original script that involved him. Ryan Coogler sat down with Empire Magazine to discuss the central themes of the film, which asks the question, "How do you carry on in the face of seemingly insurmountable odds?"
Ryan Coogler explained how the loss of Chadwick Boseman caused him to refocus the story, and how that puts Letitia Wright, Angela Bassett, Winston Duke and Lupita Nyong'o at the center of it all:
"Maturity is being faced with impossible questions, while making a choice and moving forward… This unique group is more like a band than a group of actors, and Chad was our lead singer . So for me, it was like, 'How can I find a song that they can still get up there and sing?', in light of what we were dealing with.
Here is the synopsis of the following:
"In Marvel Studios' Black Panther: Wakanda Forever, Queen Ramonda (Angela Bassett), Shuri (Letitia Wright), M'Baku (Winston Duke), Okoye (Danai Gurira) and Dora Milaje (including Florence Kasumba), fight to protect their nation from world powers intervening in the wake of King T'Challa's death. As the Wakandans strive to embrace their next chapter, the heroes must band together with the help of War Dog Nakia (Lupita Nyong'o) and Everett Ross (Martin Freeman) and chart a new course for the kingdom of Wakanda.
Directed by Ryan Coogler from a screenplay he co-wrote with Joe Robert Cole, the film stars Letitia Wright, Lupita Nyong'o, Danai Gurira, Winston Duke, Florence Kasumba, Dominique Thorne, Michaela Coel, Tenoch Huerta, Martin Freeman and Angela Bassett.
Black Panther: Wakanda Forever hits theaters November 11, 2022. Stay tuned for all the latest news on the future of Ryan Coogler's Marvel Studios projects, and be sure to subscribe to Heroic Hollywood's YouTube channel for more original video content. .
Source: Empire Magazine