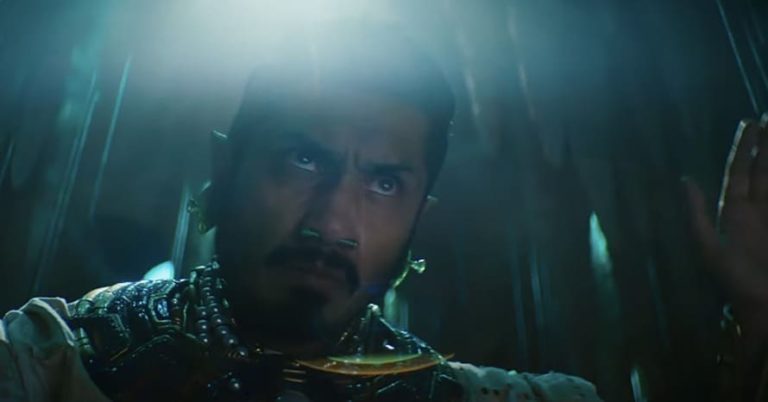 Namor the Sub finally comes to the MCU in Black Panther: Wakanda Foreverplayed by Tenoch Huerta, who confirmed the character will stay true to his comic book roots as a mutant.
In the comics, Namor is the King of Atlantis (reimagined as the Aztec-inspired Talocan for the MCU), who is half human and half Atlantean. However, his biology becomes a bit more complex, as on his human side, he also carries the mutant gene.
As mutants slowly but steadily begin to emerge in the MCU, fans have been hoping Namor's comic book history would be honored by his live-action counterpart. Now Huerta has confirmed that to be the case.
Empire Magazine's new take on Black Panther: Wakanda Forever included an interview with Tenoch Huerta in which he confirmed that Namor would be a mutant in the MCU movie.
Due to the film rights to the X-Men held by Fox until recently, mutants were banned from the MCU. Following Disney's acquisition of Fox Film Studios, the film rights to the X-Men and Mutants returned to Marvel Studios.
The article also included a new look at Namor from Tenoch Huerta:
Mutants gradually crept into the MCU. Doctor Strange in the Multiverse of Madness featured a variant version of Patrick Stewart's Professor X, though that particular mutant didn't hail from the main MCU universe. Ms. Marvel introduced the first mutant of the MCU's 616 universe in the form of Iman Vellani's Kamala Khan.
Now, Namor is set to become the first mutant from the main MCU universe to appear on the big screen. Namor is the first character introduced in Marvel comics to be revealed to be a mutant, so his introduction as one of the first mutants in the MCU seems particularly fitting.
Here is the synopsis of Black Panther: Wakanda Forever:
"In Marvel Studios' Black Panther: Wakanda Forever, Queen Ramonda (Angela Bassett), Shuri (Letitia Wright), M'Baku (Winston Duke), Okoye (Danai Gurira) and Dora Milaje (including Florence Kasumba), fight to protect their nation from world powers intervening in the wake of King T'Challa's death. As the Wakandans strive to embrace their next chapter, the heroes must band together with the help of War Dog Nakia (Lupita Nyong'o) and Everett Ross (Martin Freeman) and chart a new course for the kingdom of Wakanda.
Directed by Ryan Coogler from a screenplay he co-wrote with Joe Robert Cole, the film stars Letitia Wright, Lupita Nyong'o, Danai Gurira, Winston Duke, Florence Kasumba, Dominique Thorne, Michaela Coel, Tenoch Huerta, Martin Freeman and Angela Bassett.
Black Panther: Wakanda Forever hits theaters on November 11, 2022. Stay tuned for all the latest news on the future of Marvel's sequel, and be sure to subscribe to Heroic Hollywood's YouTube channel for more original video content.
Source: Empire