Black Panther: Wakanda Forever The impending release not only defines how multiple characters would move forward, cope with loss, and step into their roles with this journey of powerful new heroes and villains entering the battlefield. Ryan Coogler, director of both episodes of the series, said that their film's new antagonist, Namor, can easily be compared to Thor or Hulk in terms of power potential.
Tenoch Huerta's Namor and Dominique Thorne's Ironheart are the most anticipated characters in the film and the power they hold over those who have already been established. The Submariner's ability as a mutant is already a big advantage for him and it makes him as strong as an Avenger.
Read also : Black Panther 2 Director Ryan Coogler Created Talocan Aztec Because Accurate Namor Comic Book And Greco-Roman Atlantis Screamed "Colonization"
Namor Could Be As Strong As The Mightiest Avengers
Namor, being the first mutant is already extremely strong, his abilities near water make him even more powerful than initially expected. Director Ryan Coogler revealed that this power play is strong enough to be compared to an Avenger, specifically Hulk and Thor. His interest in the nation of Wakanda and the way his political views would clash with those of the citizens of Wakanda already make him a force to be reckoned with.
"[There's] unrivaled in abilities, being able to breathe underwater and breathe at high altitudes and walk around on land. He's incredibly strong, he's as strong as Thor, and if he's in enough water, he can be as strong as the Hulk.
While comic book readers might know that Namor is more of an anti-hero than an antagonist, it's safe to say the God of Thunder might finally have some competition. Tenoch Huerta's character motivations make him very different from the rest of the villains, wanting power, not for the thrill but to protect and care for his people who live underwater.
No one sees themselves as the villain of their story and Namor is no different.
Read also : 'We didn't want to put the Namor comic in our world': Black Panther director Ryan Coogler says Tenoch Huerta's Namor was 'boring'
The change in Powerplay with the introduction of Namor
The Marvel Cinematic Universe may have changed a few aspects of the character's story in terms of lore, but they kept her abilities and powers intact. He may not be from Atlantis anymore, however, near or under water, no one can compare to him. Instead, as seen in the trailer, in order for Shuri to even defeat the character, she has to move her away from any form of water, weakening her abilities which were becoming too much to handle.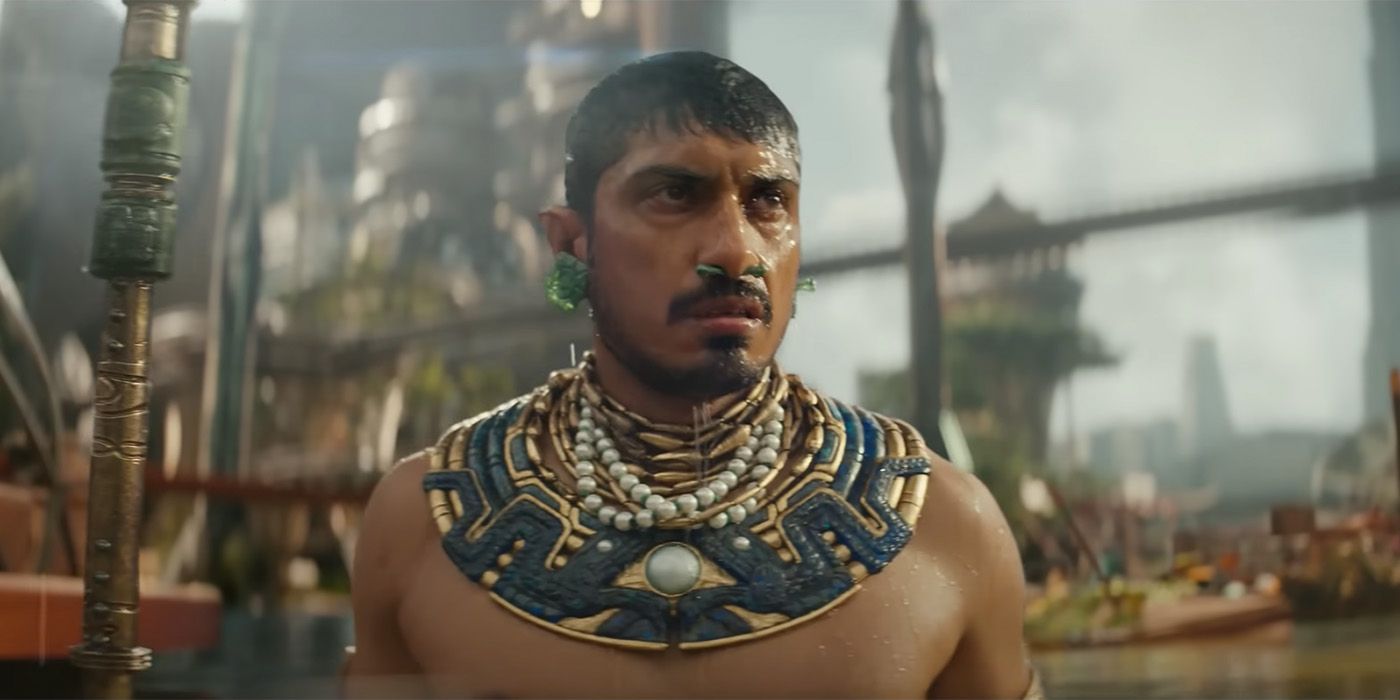 In fact, he defeated the Hulk trio; She-Hulk, Hulk and Red Hulk in the comics, as well as against Jane Foster's Mighty Thor. As an antagonist he's pretty interesting, but maybe seeing him become allies with forces he's very much against in order to defeat a common enemy could be interesting, since the MCU's focus has shifted a lot. to the Hulks and Thors.
Black Panther: Wakanda Forever will be available in theaters from November 11, 2022.
Read also : Black Panther: Wakanda Forever Cast: who is the new Black Panther after Chadwick Boseman?
Source: The Direct