Jesse Eisenberg's portrayal of Lex Luthor has always been a controversial topic of discussion as half of the fans would be against him while the other half would give the actor overwhelming support for his portrayal. The role itself was complex to bring to life, but according to the actor, he was having fun playing Lex Luthor.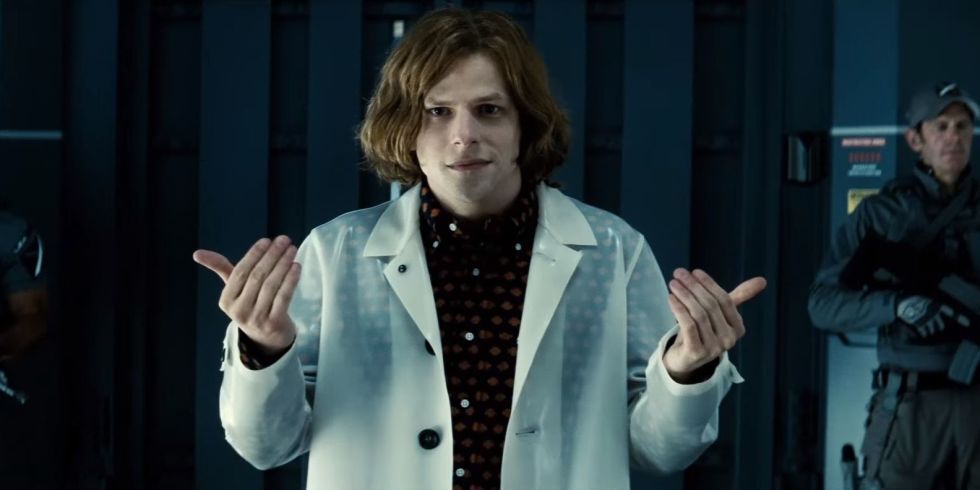 Lex Luthor happens to be a billionaire scientist whose brains are on par with the smartest people in DC Comics. His manic and psychopathic tendencies merge very much with his ever-growing rivalry with Superman, making the two sworn enemies. This dynamic was felt to be absent in the majority of Batman vs. Superman: Dawn of Justice, however, not everyone felt this. Some fans, especially now, go out of their way to appreciate the actor and his portrayal.
Read also : Now You See Me 3 is officially in the works with 'Venom' director Ruben Fleischer set to direct
Jesse Eisenberg's experience playing Lex Luthor
Jesse Eisenberg had explained his take on what inspired him to play Lex Luthor as he didn't consider himself a comic book fan and therefore said the character himself was not someone he had a relationship with. grown up.
"For me, it was not playing a role that I had imagined since childhood. For me, it was a chance to play this great character that this great writer wrote, and I loved doing that. So playing it is a joy, and not playing it is not something I'm going to be ashamed to tell my kids about, because it's not an important genre in my life, even though I loved it make this movie."
It may seem highly unlikely that the actor will return once again, because unlike Henry Cavill's long-desired return, Eisenberg's return didn't appeal to the same number of fans. In fact, fans were criticizing and even complaining about the same, stating that it was rather a mistake.
Read also : 'I growl, but no lines': Jesse Eisenberg plays a Sasquatch in his next film, fans say 'I hope you do a better job than Lex Luthor'
Fans are now giving positive remarks for Jesse Eisenberg's Lex Luthor
It's been about eight years since audiences first saw Jesse Eisenberg as the genius antagonist. Fans are now returning to their original stands and these overwhelmingly include those following Zack Snyder. They all state that his acting had been incredible and amazing enough that he might return as a character one day.
Both steal every scene they're in, both are one step ahead of their protagonist, both are truly evil, they both have amazing dialogue, and they both achieve their goal for the most part. I know you think it's easy to hate on BvS, but I'm coming from an objective point of view.

—Kam Kenobi 💫 (@kamkenobi) November 25, 2022
He looked decent in Justice League, but GOOD lord he was boring in Batman V Superman. https://t.co/jBbhcp5xNY

— Truggler (@HamavalThorfinn) November 25, 2022
Stroke of genius, casting.

EXACTLY who Lex Luthor would be today. We see it. Scary, calculated and blinded by self-fulfillment – All rooted in mental illness and deep insecurity. https://t.co/sXeVqaCmF9

— joey d🎃 (@JoweeDee) November 24, 2022
The granny peach tea scene is a callback between the 2 characters and a clear message why the senator must d! the bad guy did it and the real dcfans are like:
HURpidURP watch a pee

— MekareMadness⭐🐷🔪 (@MekareMadness) November 25, 2022
Not only that, but fans have even compared his villainous impact to that of Heath Ledger's Joker. Some even said that his portrayal was quite beautiful and they rewatched the movie multiple times just to see it.
Read also : Henry Cavill would be in another 2023 DC movie outside of The Flash, could be "Aquaman 2" or "Shazam!" Fury of the gods'
Source: Comicbook.com