Netflix is a popular video streaming app. The app has some interesting features that you might not know about. You can watch some of the content for free and even stop what Netflix automatically plays for you. You can also limit the content your kids are watching on Netflix by setting up parental controls or using codes to find specific content. Here are some tips and tricks about Netflix that you might want to know about.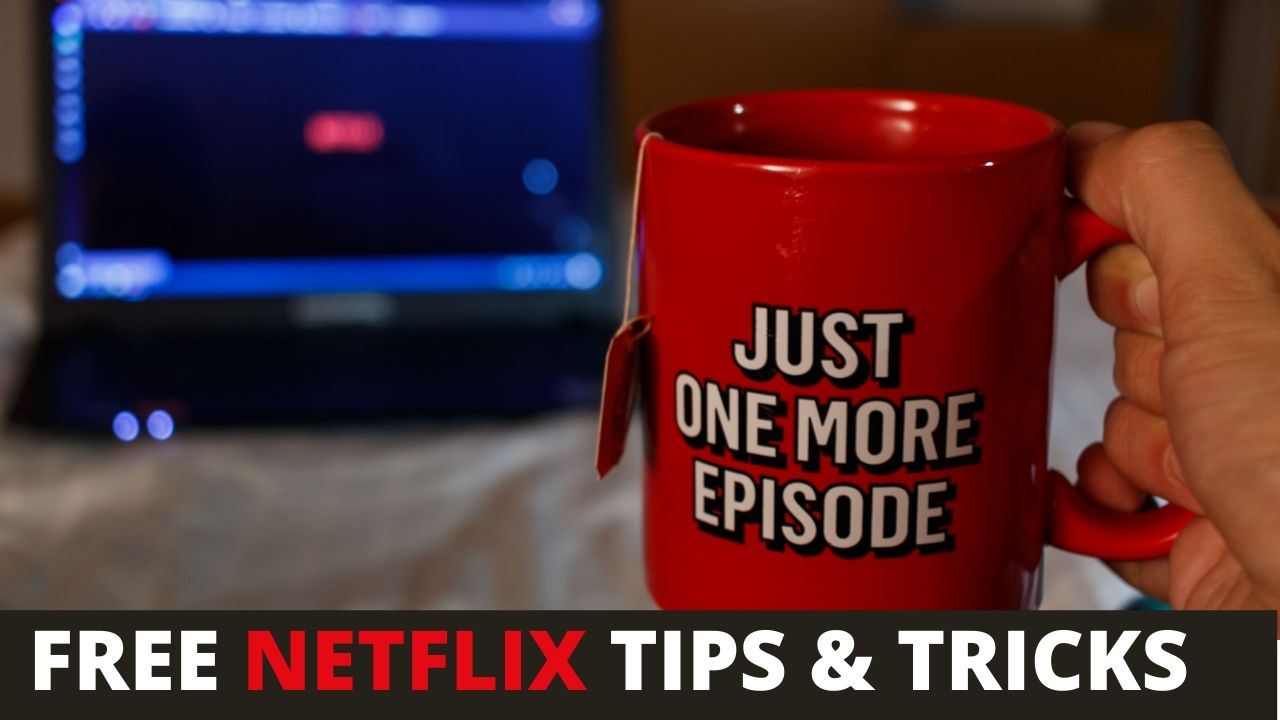 Read More:
How To Watch Netflix Content For Free Without Sign Up?
Many people can't buy Netflix subscriptions. But, there is a way that you can watch some of the content for free. Yes, read it right. Netflix allows you to watch its content for free, but there's a catch. You only get to watch the first episode of many popular shows on Netflix. All you need to do is visit netflix.com/watch-free to see what is available to watch for free on Netflix! (But unfortunately, this method is not working now). People are also looking for a Netflix Mod apk to watch free Netflix content.
To watch content on this site, click on the button that says 'Watch Now'. You can watch on a computer or laptop but not on a phone. The good thing is you don't need to sign up and add your bank card details.
Netflix changes the content on a regular basis. Right now, You can watch the first episode of Stranger Things, Elite, Boss Baby: Back in Business, and more for free.
If you want to watch Netflix for free, then you can buy the postpaid plan from Jio. It will give you a Netflix subscription and data. You can also watch Prime Video and Hotstar (VIP) with this plan.
Vodafone's RedX plan has a Netflix subscription. They also offer airport lounge access, Zee5 Premium membership, Amazon Prime and Disney+, and more. The plan includes unlimited data, calls, and SMS. It is only available for six months at a time and costs Rs 1,099 per month.
If you are a U.S. user, T-Mobile will give you Netflix for free with your $8.99 plan.
How To Disable Autoplay of A Netflix Episode or Video Previews on App or Desktop?
Go to the Netflix app on your phone or computer. Then find the profile section. Press on it and you will find a button to change your password.
Scroll down on the screen and tap your name. A drop-down menu will show you a few options, including language, profile lock, and more. Tap on Playback settings.
Tick the boxes on what you want to watch. Then click on the 'Save' button. Your options are for episodes and previews of videos in this section.
How To Find Netflix Movies or TV Shows Through Codes?
Netflix gives you content options. You can search for things like comedy, but you may also want to find specific types of comedy. There are codes that show subcategories on Netflix so that you can easily find the content you want. All you have to do is visit Netflix-Codes.com and tap a code to get the type of comedy content that interests you.
How To Limit Content For Your Kids?
Netflix lets you set up a profile for kids. You can restrict the content to that level. To do this, read on for more information.
Open the program Netflix > Your Profile > Your Account.
Tap on the profile you want to restrict. Then scroll down and tap on 'Profile & Parental Controls.'
To change your Netflix password, tap "Change" which will be near the "Viewing Restrictions" option. You will then be asked to enter your old password.
All you need to do is set the maturity rating for your shows and movies. There are four options: U, PG, 12, 15, and 18. Fill in the "Title Restrictions" section and then you will see a list of restricted titles on it. Hit the "submit" button after this.
Conclusion:
So you know all about Netflix's new video streaming algorithm, right? It seems like it was designed to make life as easy as possible for binge-watchers. In this article, we've compiled a list of tips and tricks that will help you get around the frustrating changes on your favourite platform. And if there are any more updates from Netflix in the future, we'll be sure to update this post so keep checking back!