High blood pressure is also known as hypertension. In this case, the blood is pumped with too much force through your blood vessels and heart.
If the same continues for a longer period of time, it can enlarge and tire the heart muscles. High blood pressure can lead to various diseases such as kidney disease, heart disease, diabetes, circulatory diseases, etc.
---
How Does Diabetes Cause Hypertension?
On the other hand, diabetes is a disease that harms your arteries. It happens when the sugar level in your body is too high. Diabetes can lead to high blood pressure levels which can further damage your blood vessels and cause heart attacks and kidney failure if not treated in time.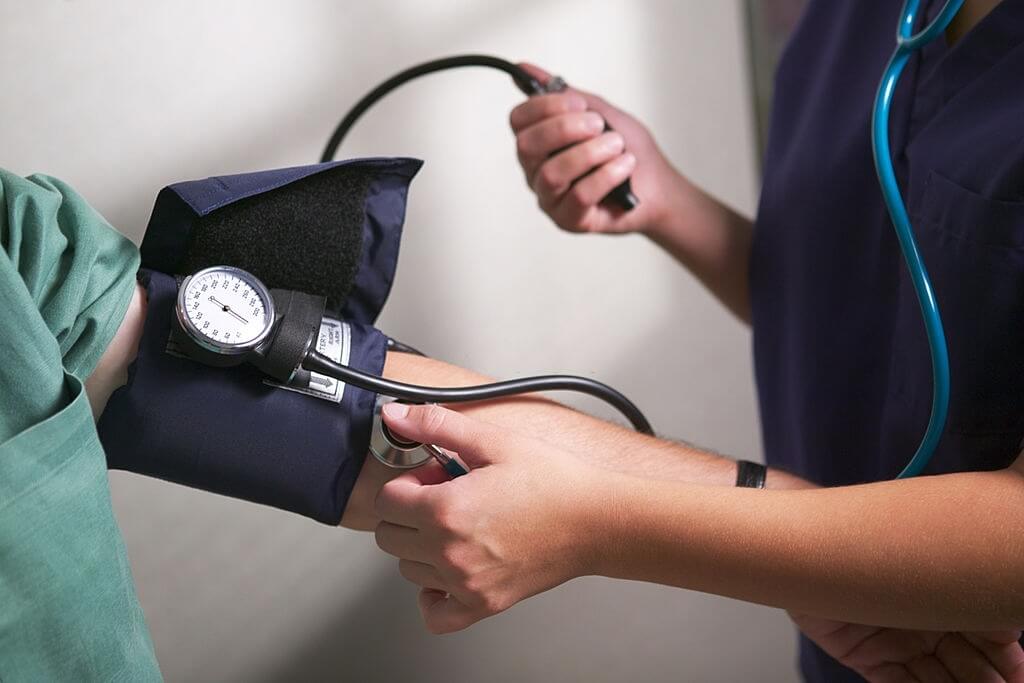 ---
Relationship Between Blood Pressure Levels & Diabetes
According to a few studies, it is found that diabetes and high blood pressure occur together in most cases. Both the conditions share some common symptoms that are listed below-
????Inflammation
????Insulin resistance
????Obesity
????Oxidative stress
Insulin resistance, one of the common symptoms in both cases, causes type 2 diabetes in your body which means there is a build-up of sugar in your blood. This way your body makes more insulin that leads your body to retain fluids and salts and thus causes the risks of high blood pressure levels.
In another way, diabetes can damage small blood vessels after a certain period of time and make the walls of your blood vessels rigid. This leads to an increase in pressure which further causes high blood pressure levels in your body. On the other hand, people who suffer from high blood pressure levels are at a greater risk of developing type 2 diabetes.
---
What Are The Risk Factors Of High Blood Pressure Levels & Diabetes?
Both the conditions have similar risk factors such as:
◼️Being obese or having excess fat in the body.
◼️Having an inactive and full life.
◼️Too much consumption of tobacco or cigarettes.
◼️Low levels of vitamin D
◼️Not following a healthy diet
◼️Too much stress
◼️Poor sleeping habits
◼️Old age
◼️Genetic factors
◼️Too much alcohol consumption
---
How Can You Treat The Condition?
You can visit your doctor. Most doctors, in this case, are Angiotensin-converting enzyme inhibitors and Angiotensin II receptor blockers. The two conditions can also be treated with medications.
However, medications should be taken under the strict guidance of your doctor only. There are medications that can make your lipid levels as well as blood sugar levels worse and can also lead to erectile dysfunction. This is why you just consult a professional to treat high blood pressure levels as well as diabetes. These can also be under control by maintaining a healthy lifestyle which includes a healthy diet and exercise regularly.
---
Conclusion
It is found in the majority of the cases that the two conditions, i.e., diabetes and high blood pressure levels are interconnected and share the same risk factors as well as symptoms. This duo is very dangerous if not treated in time and can lead to fatal situations.
In order to maintain your health, you can do some lifestyle changes in your body. You can follow a proper healthy diet along with the required amount of workouts or physical work. Reach out to your doctor and he will be able to prescribe you a proper plan depending upon your condition.