Karl Jacobs is a famous American YouTuber and Twitch streamer who is known for his online gaming videos and became famous after he collaborated with the YouTube star MrBeast.
Nowadays, the sexual orientation of celebrities and internet personalities are the hot topics that people want to discuss. Thus Karl Jacob's sexual orientation has been the talk of the town.
Is Karl Jacobs Gay? Is He Asexual? Is He In A Romantic Relationship With Fellow Online Gamer Sapnap? 
Some people think he is straight as he hasn't anywhere told that is he is gay, some think that he is gay because of his close relationship with another YouTuber called Sapnap and a few think that he is completely asexual.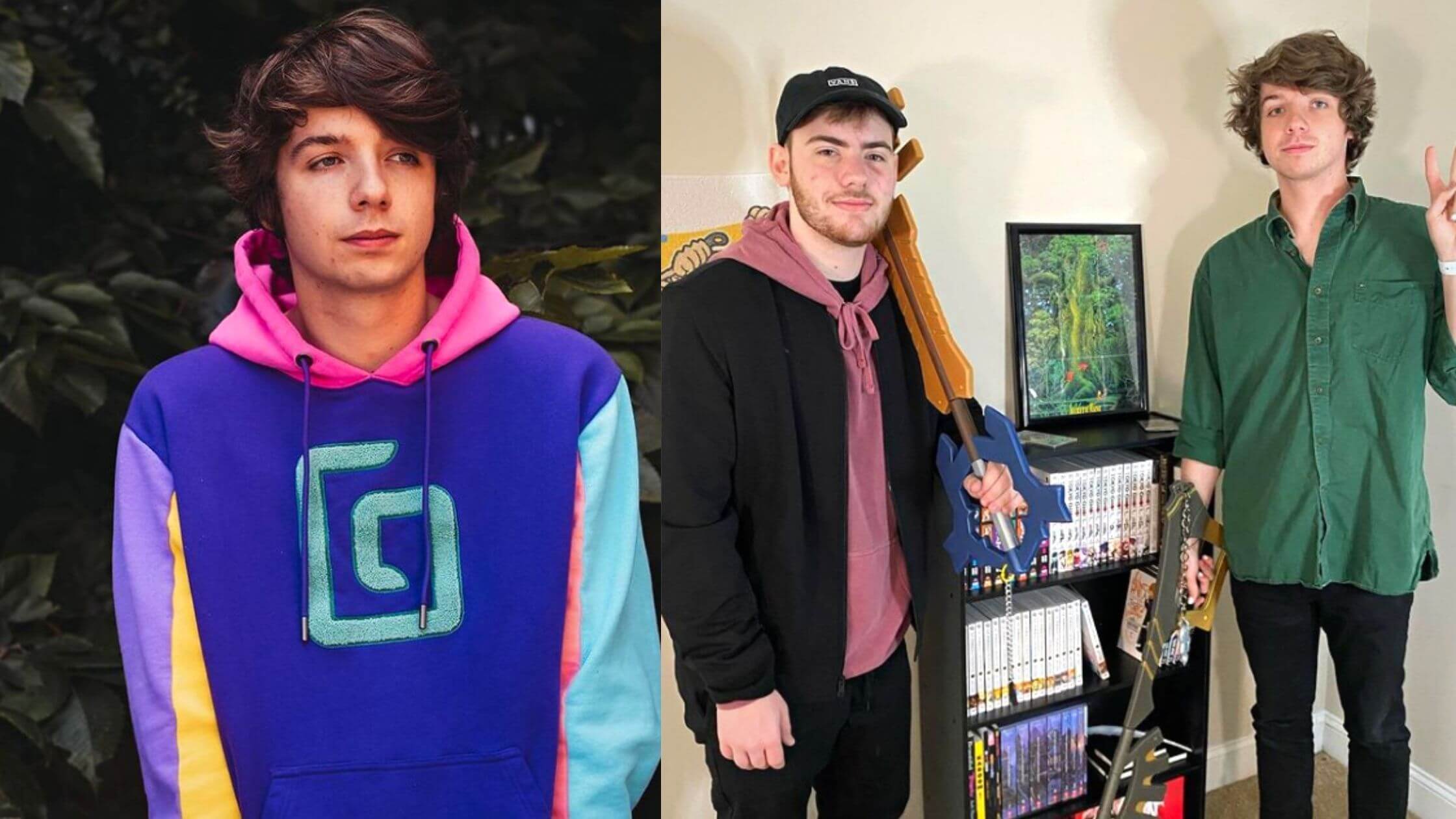 It quite is confusing for people to understand his real sexual preference when there is alot of speculations. Let's investigate the dating life and statements of Karl Jacobs through this post and come to a solid conclusion.
Karl Jacobs is very well-known for his online flirting games and a person he had flirted online in the past was Corinna Kopf, a YouTuber famous by the name Pouty Girl.
But between Karl Jacobs and Corinna Kopf, it was all just casual flirting and they didn't date. The next person Karl Jacobs was linked to, romantically was Sapnap. Karl Jacobs and Sapnap met online in early 2020 and became very close friends.
Jacobs and Sapnap weren't able to meet each other in person due to the pandemic but in late 2020, Jacobs surprised fans by posting of him with Sapnap at his house. Since the photo was posted, many fans have been shipping both even though neither Karl nor Sapnap confirmed the dating rumors.
Karl Jacobs had flirted with Sapnap online and has been featured in each other's videos. Karl Jacobs's and Sapnap's fans are believing that Jacobs online flirting with Sapnap is nothing like that was with Corinna Kopf and both are head over heels in love with each other.
Recently Sapnap turned 21 last week and Karl Jacobs wished him by tweeting on his Twitter, and this incident also strengthened fans' speculation about their relationship.
In a recent interview with a podcast show, Karl Jacobs has said that he is close to being 100% asexual and this led people to think that he is completely asexual.
Later, on Twitter Karl Jacobs clarified that he is not completely asexual, and considering that asexuality is based on a spectrum and the past flirting and dating life of Karl Jacobs, it is sure that Karl  Jacobs is not completely asexual.
At the moment, Karl Jacobs seems single as he never confirmed his relationship with Sapnap or in that case, with anyone and also he hasn't come out as gay yet, so it looks like he is straight and single right now.
Read More
Stay tuned with us on TheNuHerald.com. And we are adding new things.