As expected, Kanye West is reunited with Triston Thompson for dinner in Miami Beach. As per many reports, They met in a "light and fun" atmosphere on March 1 and many women joined at their table at the time of the meeting.
Kim Kardashian's former husband's meeting with Khole Kardashian's ex makes perfect sense to the fans. Many fans reported that it is easy to guess which topics they discussed around that table.
Unraveling The Truth Behind Kanye West And Triston Thompson's Friendship!
Kanye West met Triston Thompson at The Setai hotel after NBA player's Miami Heat in which the fans troll Triston with Khole Kardashian's chants.
They spent a lot of time together and it is concluded that it happens following the news of Triston as he had become a father for the third time. It was in January, an NBA player publicly apologized to Khole after the paternity was confirmed.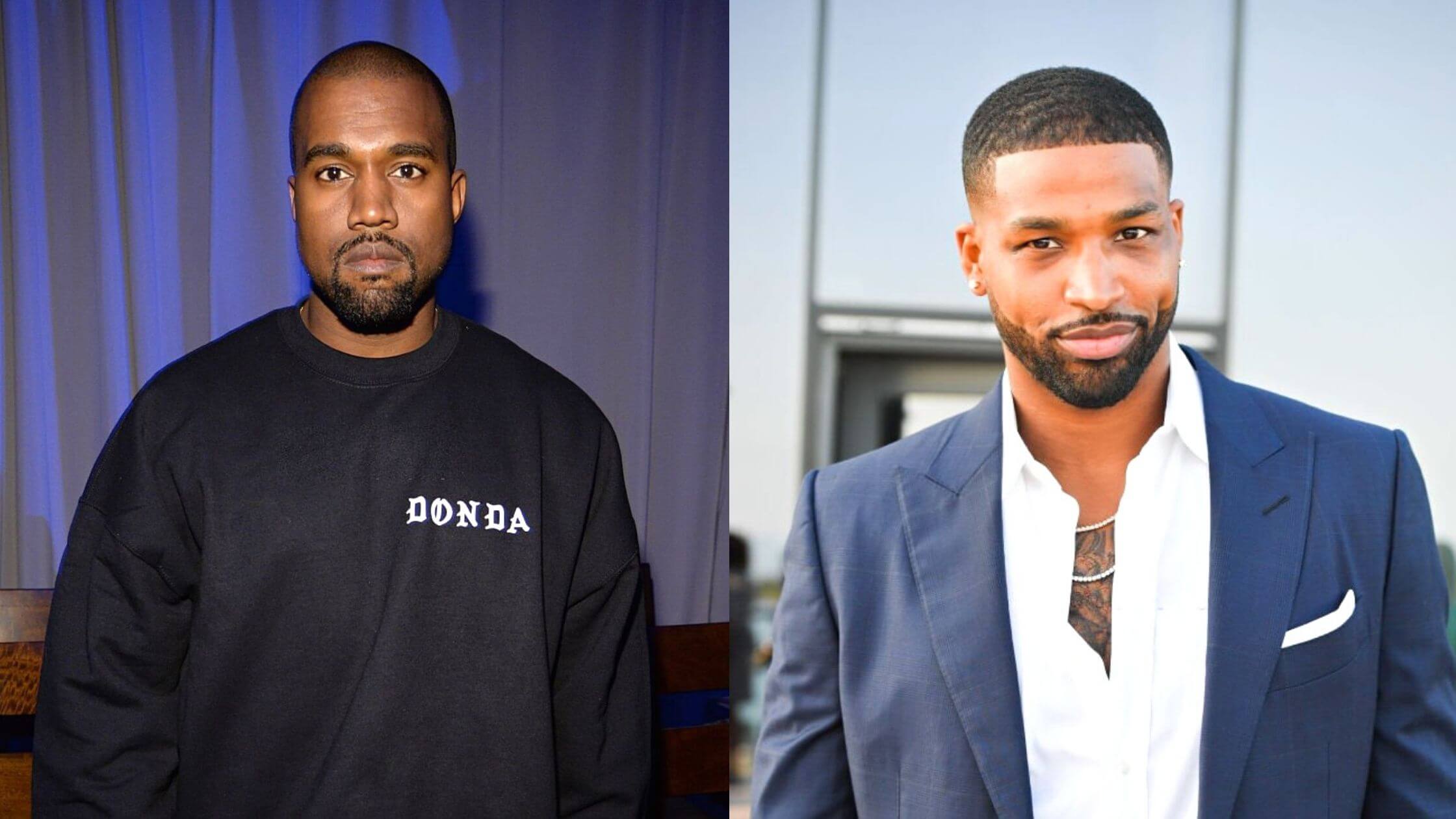 At that time he addressed Khole by saying, "Khole, you don't deserve this. You don't deserve the heartache and humiliation I have caused you. You don't deserve the way I have treated you over the years. My actions certainly have not lined up with the way I view you."
On the other hand, the dinner took place in the middle of a sudden change for Kanye West who became officially single the following day. His video with The Game "Eazy" depicted the animated version of Pete Davidson. Pete Davidson who is Kim's boyfriend has been portrayed as 'Being tied up and buried alive.
Kanye West's mental stress has been shown in his Instagram post. Although Kanye has a habit of posting-and-deleting many photos and videos from his Instagram account, he still keeps his poetic works named "Divorce" and "Dead". It seems to be that he is not only portraying what has happened between him and Kim, but also the link between him and the entire world. 
Related Article
As per the sources from Miami, Kanye seems very cool and bright at the time of the dinner party. He was smiling and holding the court at the table.
Both Kanye and Triston spent lots of time together and their conversation method reflects their deep friendship. They were smiling together and also shared many fun moments.
A source reported, "You wouldn't have felt Kaye was carrying such hard feelings and emotions if you saw him with Triston Thompson". They stayed past midnight and shared many stories while eating and drinking. Then they gave a hug to each other before leaving in separate ways. 
stay tuned with us on thenuherald.com and we adding new things