Dua Lipa and Jack Harlow have been often mentioned in conversation recently since rapper Jack titled a single on his new album after the singer. Now, Jack had spoken up about how Dua reacted to the song, claiming she was "thrown off" when he initially played it to her.
When Was The New Song Of Jack Harlow Released
On May 6, 24-year-old Jack released his second studio album, Come Home the Kids Miss You, which included a new song called 'Dua Lipa,' which had lyrics about the singer.
Dua, 26, has yet to respond to the song publicly; however, Jack had provided specifics about what transpired when the two discussed it.
During an appearance on The Breakfast Club radio show, Jack stated that he had contacted Dua and played her the song via a FaceTime chat, to which the singer responded by being "thrown off."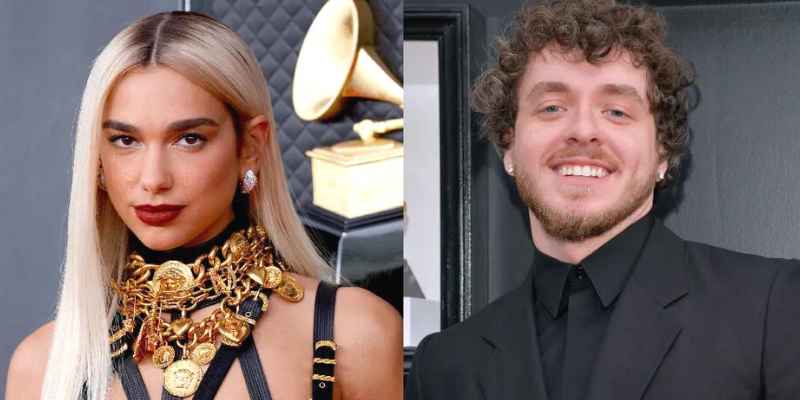 In addition to the clear allusion to Dua, the lyrics include, "Dua Lipa, I'm trying to do more with her than make a feature," with Jack noting in the interview that the music was created out of "admiration."
He stated to radio DJs, "I wanted to gain her consent, so I FaceTimed her and played it for her because I didn't want her to be surprised or creeped out or anything."Jack said, "If she had responded, 'Yo, I despise that. It would not have come out because 'I don't want it to come out.'"
How Was The Dua Lipa Reaction To The Song
He went on to describe Dua's reaction, saying, "She was like, "Oh, I mean, it's not my song." 'I believe it's OK.' She was totally thrown off, and she just let it go." Jack went on to say that he and Dua have since chatted, making things "less uncomfortable."
Harlow began releasing EPs and mixtapes in 2015 before signing to Don Cannon and DJ Drama's record label Generation Now, an offshoot of Atlantic Records, in 2018. He is a Private Garden co-founder. Harlow's music has been described as light and breezy. Harlow announced his second studio album, Come Home the Kids Miss You, on March 16, 2022, with a May 6 release date. The second single, "First Class," went to number one on the Billboard Hot 100, becoming the year's first hip-hop song to do so.
On June 2, 2017, Lipa's self-titled debut studio album was released. Its sixth song, "New Rules," which was released the following month, earned Lipa's first number one in the UK and the first by a female solo artist since Adele's "Hello" in 2015. The song, her best-selling single to date, also reached the top 10 in several other countries, including number two in Australia, number six in the United States, and number seven in Canada. Lipa then played at We the Fest, an Indonesian music event in Jakarta, the following month.
READ MORE:
In 2017, she had four songs in the UK top ten: "Be the One," "New Rules," "No Lie," and "Bridge over Troubled Water," a charity record for the families of the Grenfell Tower fire victims in London. Lipa earned five nominations for the Brit Awards in January 2018, more than any other artist that year.