Season 3 of Virgin River closed with numerous goodbyes and unanswered mysteries. but we won't have to wait long for answers. Season 4 of the show, starring Alexandra Breckenridge as midwife and nurse practitioner Melinda "Mel" Monroe, will premiere on July 20.
Mel was last seen in 2021, informing Jack (Martin Henderson) that she was pregnant but wasn't sure if he was the father. Mel and Jack will both be grappling with that uncertainty in Season 4, with Mel choosing to be grateful for finally being able to become a mother. But things get tricky when an attractive doctor arrives in town and wants to have his own family.
Since the show's debut in 2019, fans have grown to know Mel as she relocates to a secluded hamlet in Northern California in search of a fresh start. As she continues to discover, small-town life has its own set of problems and secrets — and mending always begins within.
Virgin River Season 4 Returning On Netflix!!
What's on Netflix revealed on May 10 that Virgin River season 4 will be published on July 20, 2022, and series actress Annette O'Toole confirmed the announcement on Twitter the next day. We're not complaining that Netflix is keeping the romantic drama in the summers.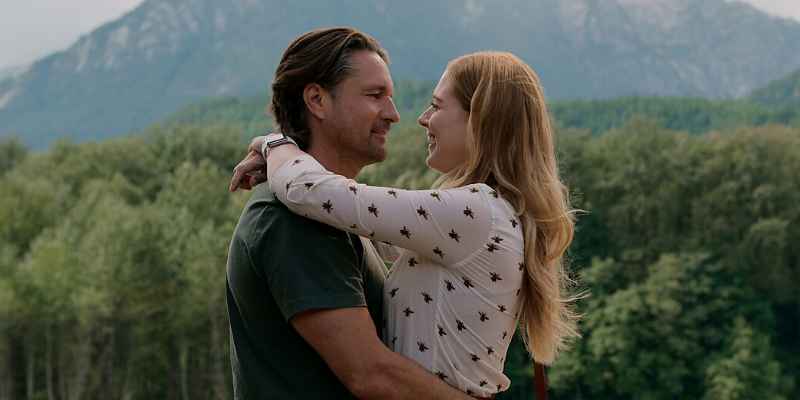 According to Hollywood North, the cast and crew of Virgin River season 4 began production in August 2021. With production commencing so soon following the publication of Season 3, the gap between seasons was supposed to be reduced. However, fans of the series were still forced to wait a full year between seasons 3 and 4.
As previously reported, actress Alexandra Breckenridge revealed that production would end in December 2021. Martin Henderson posted to Instagram on January 19, 2022, to reveal that he was still working on season 4, stating that he was making it "nice and ready for consumption."
Cast And Crew Of Virgin River Season 4
Mark Ghanimé and Kai Bradbury will join the cast of Virgin River Season 4 as newcomers. Ghanimé will portray Dr. Cameron Hayek, a physician who joins the clinic's staff. We can only speculate if he will be Doc's replacement, given that Doc has been diagnosed with wet age-related macular degeneration, a condition that can result in visual loss.
Doc's grandson will be played by Bradbury. In Season 3, he checked into Fitches' Bed & Breakfast and informed Jo Ellen (Gwynyth Walsh) that he was seeking his grandpa, Dr. Vernon Mullins.
Plot Story
We may expect turmoil as Jack attempts to balance the twins he's expecting with Charmaine (Lauren Hammersly) with the baby Mel just informed him about, presuming, of course, that the kid is his. If the kid is Mel's late husband Mark's (Daniel Gillies), we may be in for some serious conversations, if not a break-up between the two major characters.
Brady's declaration of love for Brie suggests that what began as a casual affair may soon grow into a full-fledged relationship. Although we want Brie to be happy after everything she has been through, we know that a relationship with Brady would upset her and Jack. We're also curious about what will happen to Hope since things are looking dismal after she was involved in an accident on her way back to the Virgin River. The news is weighing heavily on Doc, who is already dealing with the dreadful news of his own diagnosis. We're hopeful that all of this, as well as the identity of Jack's shooter, will be revealed in Season 4.
Renewal
Yes! In September 2021, the Virgin River was revived for the fifth and sixth seasons. With a fifth season already in the works, does this indicate that the fourth season, like the previous, would finish on a cliffhanger? We'll simply have to wait for an answer to that query.
READ MORE:
Season 5 is an even larger mystery, especially since production, which was planned to begin in March 2022, has been pushed back.