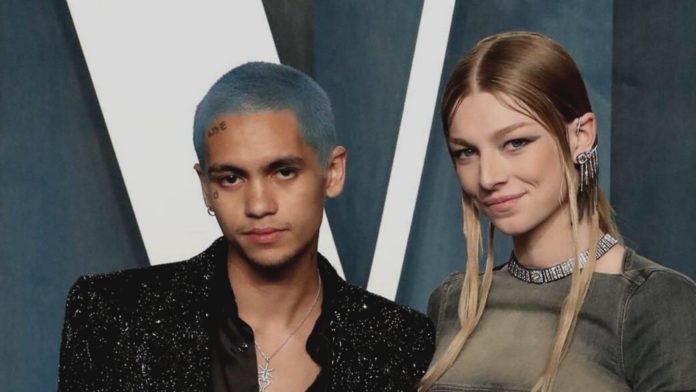 Dominic Fike began his career as a talented singer who came into the limelight after releasing "Don't forget about me, Demons." It was a worldwide hit, and he got a hefty sum of about 4 million dollars for the record in a deal with Ron Perry's Columbia Records. He has also recently tried his hands at acting in his new HBOMax Series, where he plays a leading role. He has also been featured in Justin Biber's "Die for you," where he gathered a lot of attention due to his magnificent voice. The singer-turned-actor mainly made his fortune with the help of his singles and appearances in various shows.
Dominic Fike Relationship
Dominic was previously in a relationship with the famous television actress Diana Silvers, but later they parted ways.
He later started to date Massima Desire.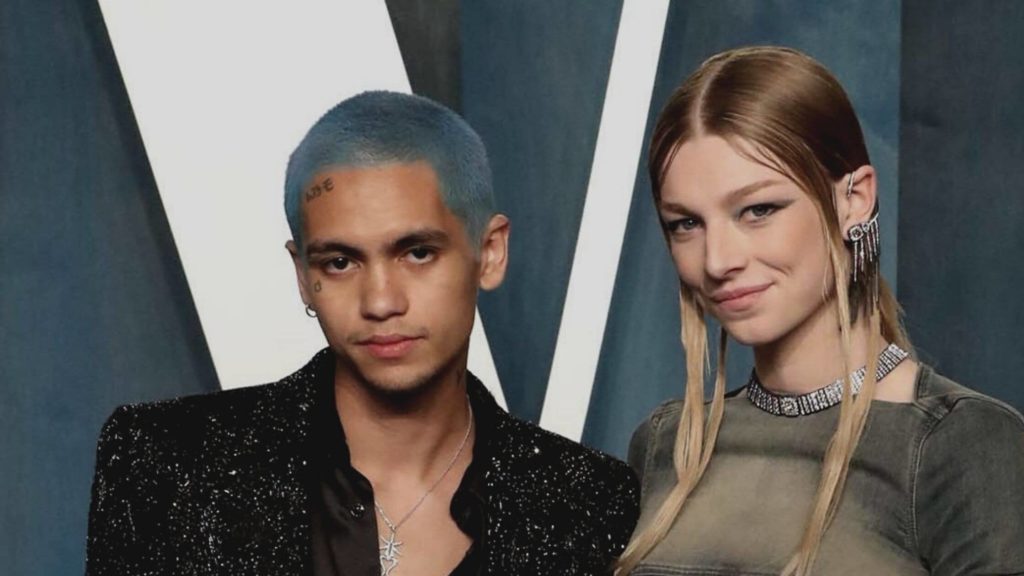 He is currently reported to be dating Hunter Schafer, who is the co-star in the new HBOMax show Euphoria.
Although, there are no official statements from either of them. 
But there are many pictures of them being together and showing physical contact, further boosting speculations regarding them being in a relationship.
Rumors About Dominic And Hunter,
There is a widespread rumor about Domonic Fike being in a relationship with the American transgender actress and co-star of the latest HBOMax show Euphoria, Hunter Schafer.
The duo was assumed to have broken up as there were no recent events where they were spotted together, but it was proven wrong. They appeared together for their new show Euphoria.
As per the interviews with Dominic, it is suspected that the new show is the reason for the duo close together again and restart their relationship.
The singer-turned-actor joined the show during its second season and will also be in the show during its third season.
As per reports, he has confirmed that he is genuinely in love with Hunter and was quoted saying that Hunter is his girlfriend and always tries to give time to her.
During one of his interviews, he recalled a fascinating incident where he mentioned how deeply he was in love with the 26-days old transgender actress Hunter Schafer.
They also shared a picture of them kissing back in February of this year, which further clarifies that the previous assumptions were wrong and they are still in a relationship.
He posted the kissing images on Dominic's social media account on Hunter's 26th Birthday. The duo appeared to be enjoying dessert while kissing each other.
READ MORE:
They were further seen holding hands while coming out after their romantic dinner at Craig's.
But still, many of Dominic's fans speculate that they have again broken up. The speculation is mainly based on the fact that both of there are no longer seen together in any event.
Last week, Dominic was spotted with a female companion during his presence at the celebrity hotspot in West Hollywood.
He has also been seen with another girl he was smoking while wearing a black leather jacket. Both of the incidences had no presence of Hunter, which fueled the speculations about them splitting again.