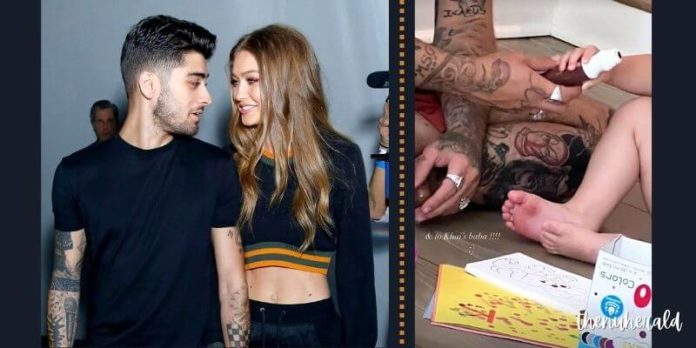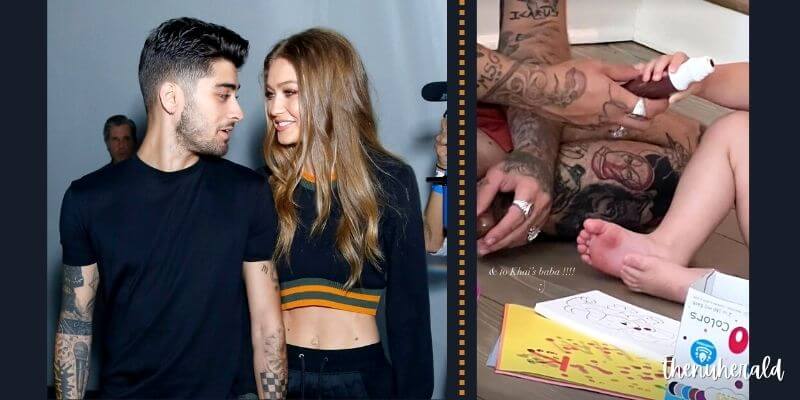 Gigi posted a photo wishing Zayn Malik "Khai's Baba" a happy Father's Day, which quickly went viral.
Gigi Hadid and Zayn Malik, despite their breakup in October 2021, have been successful in co-parenting their little angel, Khai. On the model's official Instagram account on Sunday, the Mama shared a sweet photo of her daughter with her father.
Gigi Hadid Wishes Zayn Malik A Happy Father's Day And Shares A Rare Father-Daughter Photo!
On Father's Day, the blonde girl was spotted wishing her father Mohamed Hadid with a photo in which Mohamed was seen kissing her on the cheeks. She wrote, "Happy Father's Day to my loveliest Baba." The next photo she posted was of Khai playing with Zayn, which stunned her page's billions of fans.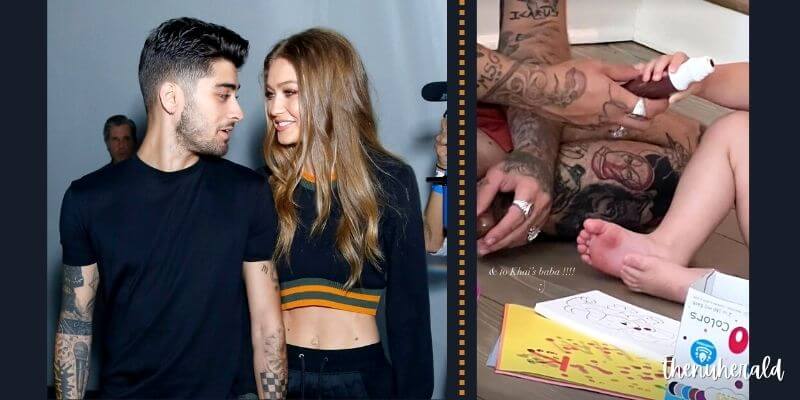 The photo alone was sufficient to suggest that the pair have done an excellent job of co-parenting their daughter. According to rumors, the couple still manages to get together outside of their house. It's been tough for the young parents to be Khai's full parents because they've gone their separate ways. Nonetheless, the couple is doing everything they can to keep the infant away from their personal problems.
According to another report, the former One Direction member prefers to spend time with his only child's mother away from their hometown, where there is less confusion and pointless breakouts. Even after their breakup, the famous couples have not spewed hatred against one other. They are still in a relationship that is solely based on love and care.
According to the reports, Hadid and Zayn Malik's co-parenting style is quite rewarding for Khai because she gets to spend meaningful time with both of her parents. As a result, Khai can play an important role in both the singer's and Gigi's lives.
When it comes to their daughter, the young parents are fastidious. They've kept things low-key so far to safeguard her privacy, and Gigi has only posted a few photos. According to sources, Gigi Hadid's mother, Yolanda Hadid, has allegedly tormented the singer, causing the couple to go through all of this trouble. Yolanda also published a photo of the newborn without the baby's parents' permission, resulting in a violent fight between the mother and her daughter's boyfriend.
The British musician has already addressed the issue on social media, claiming that he had a quarrel with one of Gigi's family members when the latter paid a visit to the couple's house while Gigi was away.
The singer and lead singer of Pillowtalk is currently living under a mutual arrangement that does not harm one another's families in person. They are currently in contact purely for the sake of co-parenting, as evidenced in a recent photo.