eCommerce enjoys a considerable share in the overall retail industry. Around 21.3% of all the retail sales made in 2020 were through eCommerce.
This might be good news for the online sellers, but it also presents the face of huge competition in the market.
Digital marketing is one of the most significant mediums for individual eCommerce businesses to attract more consumers. It is something that you need to focus on when it comes to elevating the growth of your eCommerce business.
Digital marketing constitutes activities like social media marketing, search engine optimization, email marketing, and digital advertisements through the internet or different electronic devices.
But it is essential to understand that sometimes, even the best-laid marketing plans can miss the mark. And other times, the marketing strategy itself might be the problem.
Experts believe that having a close watch on indicators that you are not getting optimal results can help you frame the right digital marketing plan.
Here are some tips to help you out:
Take The Less Is More Approach
You can end up doing a fantastic presentation, great warm-up, or a solid close, but until and unless you ask for the sale, you will be walking empty-handed.
The same works for digital marketing as well.
You might be sure that your product page features all the necessary information, from AI-powered gizmos to 360-degree views and the latest 3D. But when too much is going on, unclear CTA and several links might get you nothing, but you might even lose the sale. You might confuse the buyers when they find different links surrounding the Buy Now button.
So, following the less is more approach here will be the right idea.
It's good to use different indirect ways to attract viewers' attention but asking for a sale directly is something you must not miss out on. Methods like cross-selling, upselling, and multiple clear CTAs will help you ask for the sale. Cross-selling and upselling increase CLV or Customer Lifetime Value while increasing revenue at the same time.
Attention-grabbing, clear CTAs in appropriate places drive the customers to the product pages from the home page.
It's all about using the right content marketing plan.
An excellent example is 'Mint', the budget tracking and planning tool. The digital marketing plan of this company is committed to publishing top-quality content pieces, starting from attention-grabbing, and viral infographics to informative blogs for growing its business.
And it is only because of its exclusive digital marketing efforts that the company has successfully gained a huge online following.
Integrate Different Social Networking Sites To Bring In Sales
The popularity of social media has shot up in recent times. Social networking sites are the platform online marketers find interested followers and transform them into paying consumers.
But this requires creating several branded social media accounts and maintaining a consistent online presence to further bring in maximum engagement and more conversions.
Incorporating sites like Facebook, Instagram, Pinterest, Twitter, and YouTube into your eCommerce marketing plan will pay off eventually.
Facebook boasts of 2 billion users every month, making it one of the most powerful marketing tools. Facebook advertisements provide highly segregated targeting using location and demographics for delivering relevant information with improved returns on investment.
You can use a video editor to leverage this platform with 1.5 billion daily users. Use the editor to create valuable content like product reviews, explainer videos, new product announcements, and cross-promotions.
Above everything else, you must remember that social media marketing needs proper lead to build a following and fetch good ROI. Let your branded social media pages showcase your brand identity and address the right demographics.
Optimize Your Email Marketing Campaign
Email marketing plays a vital role in your digital marketing plan. Several websites are wholly dedicated to email marketing, and the tips here can be overwhelming.
A few basic email marketing optimizations that are generally ignored or overlooked, costing sales and conversions, are as follows:
Welcome emails are useful in cementing relationships between customers and brands. They are effective in making future targeted upsells and offers more likely.
Offering relevant information and tips is called lead nurturing, which keeps the prospects interested. It is all about keeping your brand right on top of the customers' minds by providing them with interesting and useful content.
Sending discounts and coupons can increase conversions by around 272%. That's because shoppers are simply in love with deals.
Email surveys asking for customer feedback are one of the most effective ways of learning more about customers. The knowledge gained through these surveys is priceless.
Here you can learn from the email marketing campaign of 'Wok to Walk', a custom-made, healthy food company that used email marketing to increase open rate, sales, and revenues.
The company used the theory of email segmentation in its email marketing campaign, which helped it send relevant messages to groups of people who might be interested in its products and services. This helped the company in earning the position of one of the leading food chains in the world at present.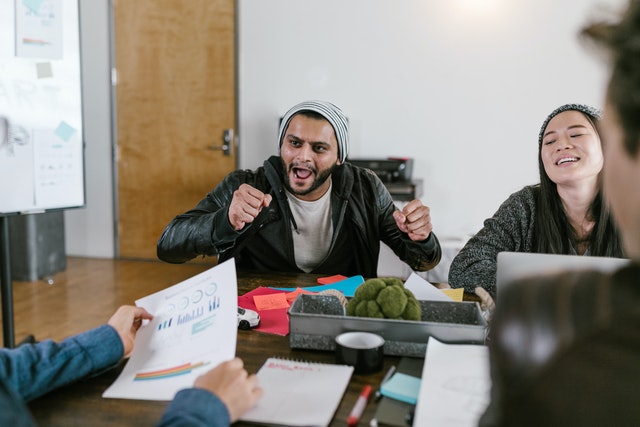 Go For User-Generated Product Reviews
Including customer reviews of products, and listings can instantly boost your eCommerce business's sales. Dune, a show retailer in London, reported an 82% increase in its sales only by adding reviews.
One of the major reasons why UGC reviews work is their credibility.
More than 92% of the consumers go for word of mouth. Genuine opinions of customers who have already used a certain product matter to them and offer them the confidence to buy those.
You can create videos of customers reviewing your product and use a video editor to give the video a polished and professional appearance. It is all about building solid trust among the customers regarding your brand and the products and services you deal in.
Conclusion
So, it is pretty clear now that you must have an excellent digital marketing strategy to boost your eCommerce business's sales. Make sure your digital marketing plan includes actionable steps for the different sales funnel stages, from customer acquisition tricks to conversion optimization.