After dating for less than a year, Katie Thurston and John Hersey have called it quits. The 31-year-old ex-Bachelorette broke the news of the separation on Monday with a brief Instagram Story message.
Katie Thurston And John Hersey Split After A Year Of Dating!
On the social media site, Instagram, on Monday, the reality TV actress posted a comment that was probably about her relationship with John Hersey. She posted a statement on her Instagram Story that read, "Statement: No, we aren't together."
The Bachelorette's 17th season, which debuted in the summer of 2021, included Katie sending John home in week two. After he exited the limo, she first remarked that the Californian "was her type," but she did not present him with the rose during the second ceremony. He was forced to leave the reality show as a result and pack his things.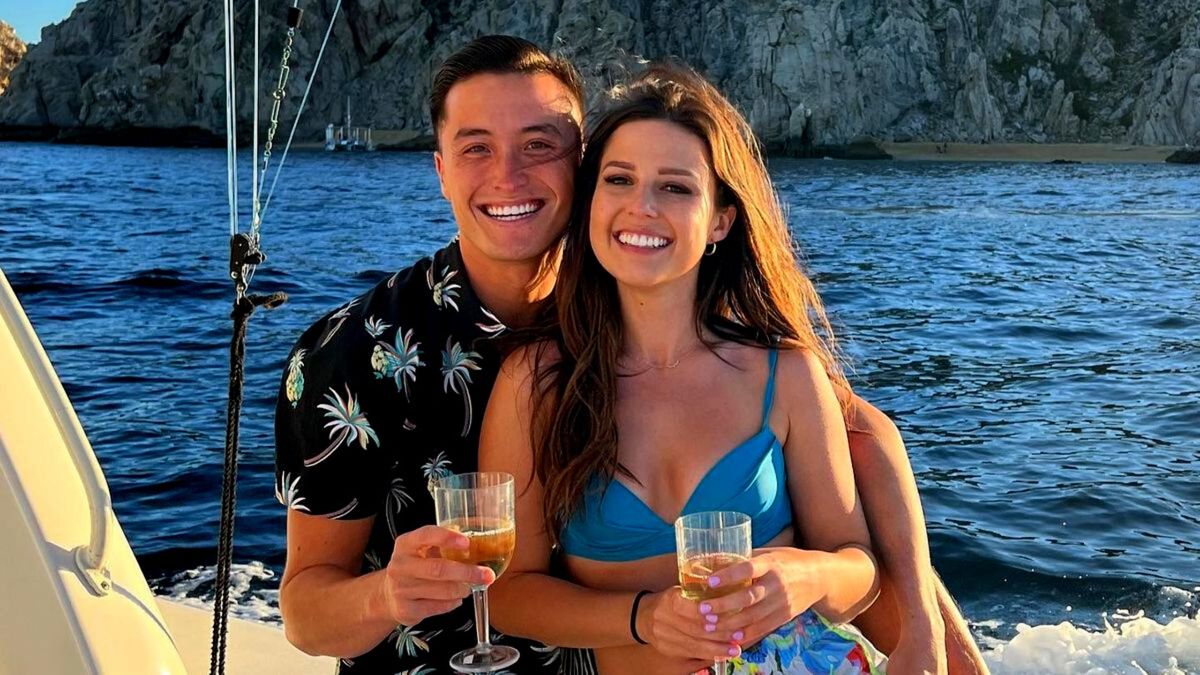 John took the liberty to let fans into his personal space and gave the internet insights into his breakup. He says that he is grateful for his social media community wherein he is able to share glimpses of his personal space. He writes in his Instagram story, saying he loves that he's able to share happy moments, funny ones, outrageous ones, and embarrassing ones. John continued, saying he isn't sure if he will be able to share sad ones comfortably. In response to Katie's statement that they are no longer seeing each other, John says it was definitely a hard decision to make.
John continued by thanking Bachelor Nation for the love and support and tagging Katie in his message. We couldn't (and wouldn't) be here without you, he said. On Matt James' season of The Bachelor, Katie was first introduced to Bachelor Nation. Katie was picked as the lead for The Bachelorette's 17th season after her stint on the program, and she got engaged to competitor Blake Moynes at that time. About a month before our sources revealed her burgeoning romance with John, the couple broke up in October.
Our source has confirmed that Katie and John weren't interested in dating at first and were mutually in the friend zone. And even though Katie sent John off in the second episode of her season, they were able to get back together. The insider said at the time that there have been major changes in mere four weeks. And for those who are closest to them, it has been exciting and wild at the same time.
Katie and John were in a relationship for several months, but now they are splitting up. Additionally, they are not the only pair from Bachelor Nation to call it quits. Six months after getting engaged on The Bachelorette finale, Michelle Young and Nayte Olukoya announced their separation on June 17. Nayte announced the news through his Instagram story while wishing Michelle to succeed in her life and also asked for privacy from their fans.
It is heartbreaking to see one of the favorite couples go their separate ways, but in the end, fans only hope that they will be happy and find love eventually.
Read More: