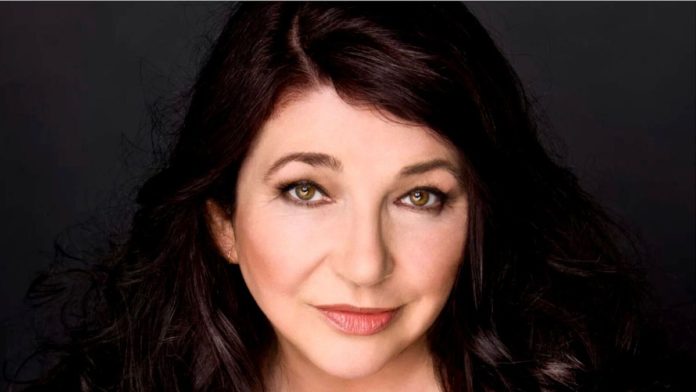 Kate Bush admitted she hadn't listened to "Running Up That Hill" in "a really long time" prior to its current rebirth in a rare interview on BBC Radio 4's Woman's Hour. She also said she doesn't listen to her older music.
Kate Bush gave a rare interview to Emma Barnett on BBC Radio 4's Woman's Hour this morning to discuss the song's rebirth 37 years after its original release. Bush's song "Running Up That Hill" topped the UK Singles Chart this week as a result of its appearance in Stranger Things season four.
"I Never Listen To My Old Stuff" Said By Kate Bush
Bush is questioned about if she listens to her own music as the public is currently obsessed with it. She responds to it by saying that she never listens to her old stuff (referring to her music).
She adds, saying when things come up normally, she is involved in editing or revisiting the track she had made. Not only for editing and revising, but it can also be for some other stuff. She says she is working on it and hadn't listened to the song in a really long time.
When the talk about her song Running up that hill came up, which was recently used in Stranger Things, Bush shared her thoughts with us. She said she had thought the track would get attention, but she never thought the world would be playing it on repeat. She says it is exciting and overwhelming, but most shocking. She is shocked by the popularity the song has received.
Young Kate Bush learned to play the piano, and by the time she was in her mid-teens, she had written over 200 songs. David Gilmour (of Pink Floyd) became aware of her abilities and helped set up her contract with EMI. "Wuthering Heights," her debut single, reached the top spot in England in 1978.
Since then, Kate has established a successful career as a musician and singer. Early on, Kate started making her own music albums and music videos.
She remarks on the song's "amazing" rebirth 37 years after its original release and how, in many situations, "a whole new audience who, in a lot of cases, they've never heard of me" have been exposed to it as a result of the event.
"I think it's quite beautiful," she continues, "to think of all these really young people hearing the song for the first time and discovering it." Running Up That Hill appears certain to hold the top spot on the UK singles chart for a second week based on its midweek sales.
With 44 years separating "Running Up That Hill" from "Wuthering Heights" in 1978, Bush created the most gap between Number One songs in Official Chart history when it topped the UK Singles Chart last week.
Bush is now the oldest woman to have achieved a UK number one, surpassing Cher, who was 52 when "Believe" peaked at the top of the chart in 1998. The Stranger Things-assisted number one also gave Bush the record for the longest time a track has taken to reach the top of the UK Singles Chart.
Read More