Being a minority community in the United States of America, Hispanics seems to be the target of their First Lady Jill Biden. Intentionally or accidentally, her comment about Latinos in the Hispanic region of San Antonio has attracted a lot of trolling.
Jill Biden's Remark About Breakfast Tacos Was Particularly Offensive To Hispanics
She stated that they are all good for bodegas and breakfast tacos. Though she wanted to communicate about their uniqueness in US society, her offensive remark appeared to be quite offensive.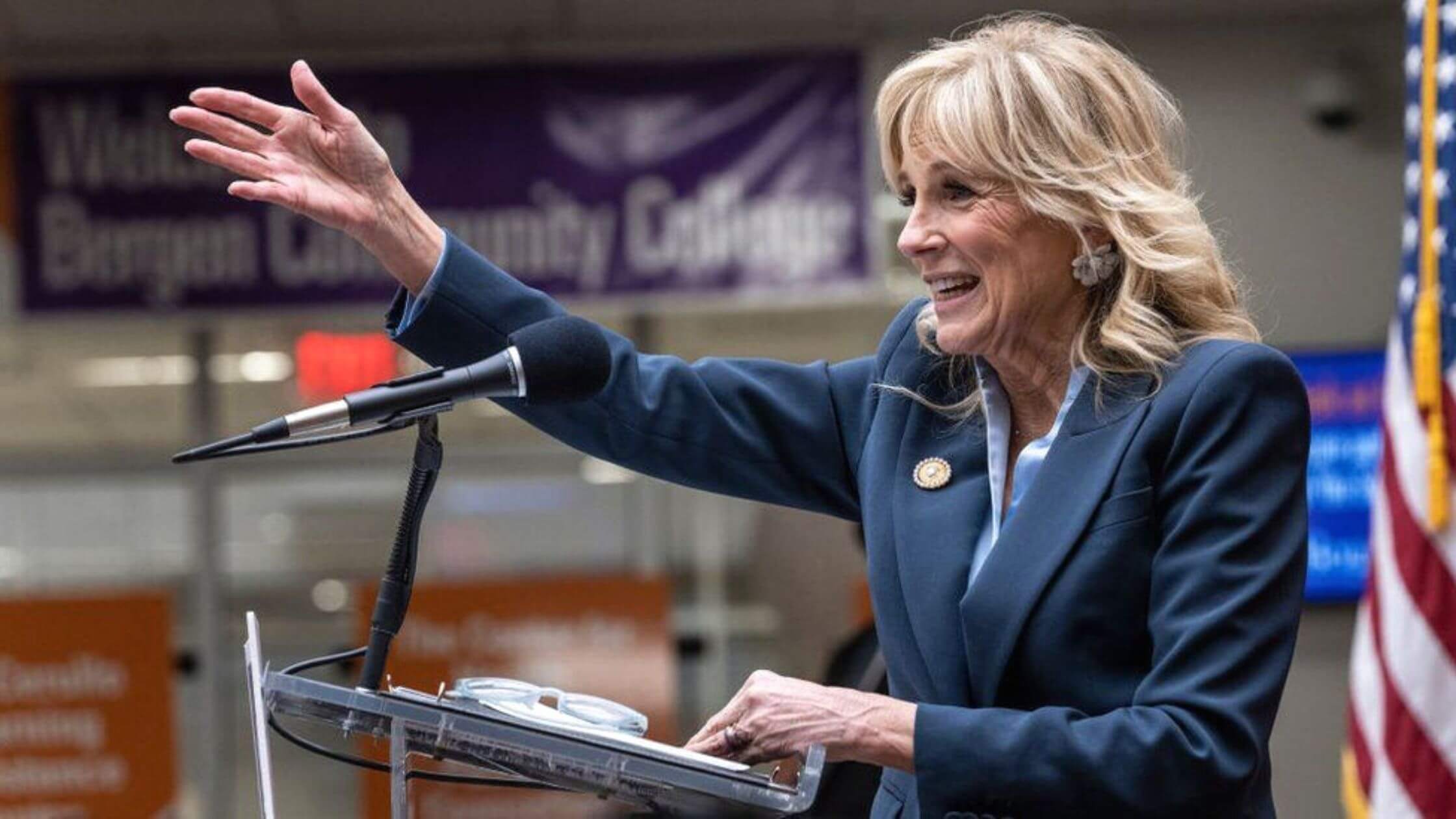 The Hispanics retorted to the comment and stated that their community has always been besieged by political experts. This comment was a part of her speech at the most populous Hispanic community in the US.
Building Up Of The Shield
It has been noted that the speech or any statement issued by the President of the United States and the First Lady gets scrutinized by the White House. But, this remark seems to have highlighted the issue of racism.
After this derogatory mark, Jill Biden's protectors from the White House started to cover her words and tried to shield her questionable intention. Immediately after the statement, the anger of the Hispanic community became evident.
They condemned the behavior and stated that the speech at LatinX IncluXion Luncheon clarifies her language principle. In fact, Hispanics have always opposed being addressed as LatinX.
Hispanics Unaffected By The Apology Issued
Jill Biden is known for her influential position as a professor at Virginia Community College. She has been known for making clear statements with a typical intention. Little did she know that her comment would spur disagreements and rage amongst the Hispanic community.
In this regard, an apology was issued by the spokesperson of the White House on behalf of Jill Biden. Despite an official apology, the Hispanics have found the remark to be a direct hit on their heritage. They have come out with the fact that Jill's doctorate-level education does not make her a humanitarian.
Evident Cultural Differences In The US
All this has highlighted cultural differences in the United States of America. Indeed, Democrats are known to disregard minorities in their country. With fake promises of security, prosperity, and equality, Hispanics say that Democrats have not paid heed to their needs.
After such invaluable promises, they forget their duties towards them. These issues have affected their families in terms of inflation. To them, the Democratic government in the United States is negligent about the Hispanic community and their provincial rights.
These political controversies are drifting Hispanics away from the Democrats in the USA. Even, the polls have stated that Hispanics do not wish to support Joe Biden for presidential elections to be held in 2024. It has become evident that Hispanics might be supporting Ex-President Donald Trump in the 2024 elections.
The reason has been Trump's agenda of "America First" stating equality for all the American communities in the US involving Hispanics. It could pose a severe threat to Joe Biden's government in future elections because Republicans have a more generous tone towards understanding Hispanics and their core problems.
Read More: