Everyone has been aware of the Johnny Depp and Amber Heard domestic violence court case where the latter has accused Johnny of inhumane behavior. In this matter, actor Mickey Rourke has stepped in support of Johnny Depp and has addressed Amber Heard as the Gold Digger. In an interview on Talk TV, he brought it to the audience that Johnny has been a low-key person with a great heart. The sole purpose of Amber Heard was to defame Johnny and extract as many millions from him as possible. As the case goes, she claimed 100 million dollars from her husband Johnny Depp.
Rourke's Take On The Case
Mickey Rourke has known Johnny Depp for years and worked with him too. He expressed his happiness over the fact that Johnny has won his case against Amber Heard and did not have to give 100 million dollars as asked.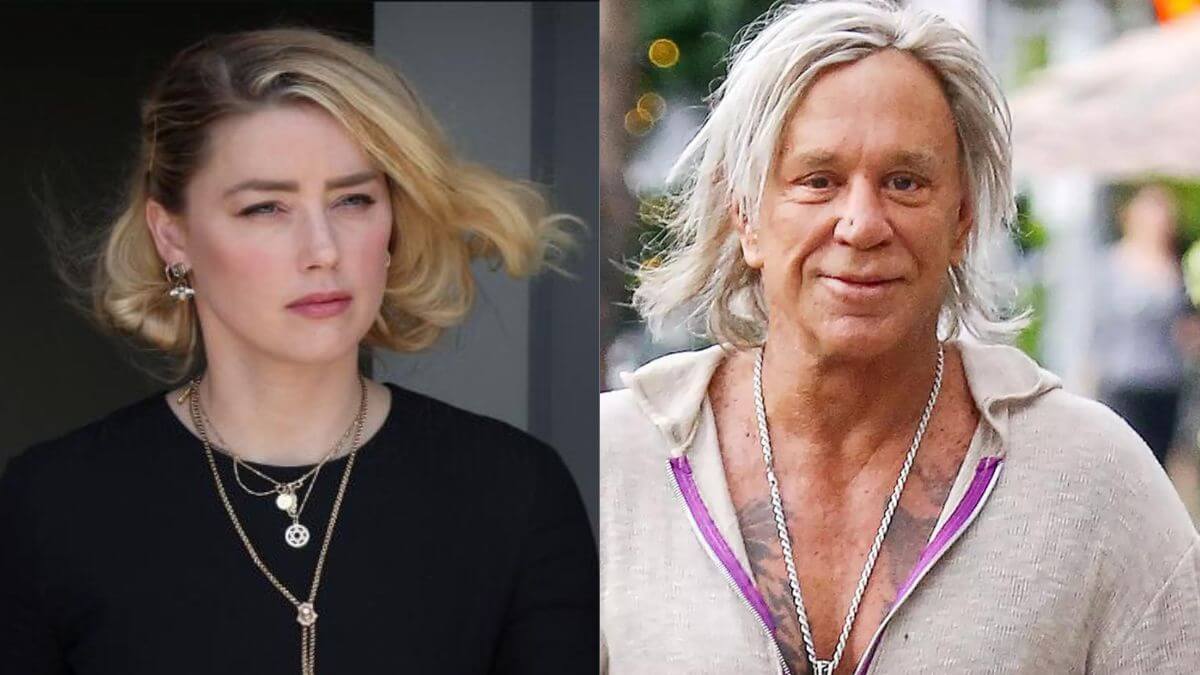 Johnny's and Amber's lawyers had an ugly exchange of allegations to prove their point. In fact, Johnny won three of his libel cases and got awarded around 15 million by the court. Though he had to pay 2 million to Amber Heard at the order of the court because she won one of her three suits filed against Johnny Depp. Even if that has to be said, Mickey Rourke felt bad for Johnny because the case made him lose his films and reputation. But, the people who knew Johnny closely would understand his point.
Rourke's Support For Johnny Depp
Johnny Depp and Mickey Rourke worked together in "Once Upon a Time in Mexico". Since then, Johnny and Rourke have been a sort of friends. He stated that Amber Heard deliberately used false accusations to extract money from him. After winning the case from his now ex-wife Amber, Johnny got 10 million as compensation and 5 million as punitive damages. These damages got reduced to 350,000 dollars which made the total 10,350,000 dollars for Johnny. Out of this, he was ordered by the court to pay 2 million to Amber Heard. Finally, Johnny Depp walked away with 8.35 million dollars. Indeed, Mickey Rourke was happy because Heard did not get the amount she was aiming to extract, 100 million dollars.
Rourke's Take On Another Twist After The Case
In November last year, an English judge from High Court labeled Johnny Depp as a monster. The reason was that Amber Heard's lawyers proved their point over Depp beating Heard. It was a 16-day trial in London's High Court where the appeal ruled, and it was proven that Johnny had beaten Amber 12 out of 14 times claimed by her.
On being labeled as a wife-beater, Johnny and his lawyers called the judgment bewildering. This came as a stunning victory for Amber's lawyers. Speaking about this, Mickey Rourke said that the judge has been unfair to Johnny Depp in labeling him like that. To him, Johnny has been a non-violent man with a huge heart and a perfect gentleman. He has been the favorite of his fans, who supported him throughout the case.
Read More:
Jill Biden Hit It Hard At Hispanics With Breakfast Taco Remark!
Doja Cat Loses 200k Followers After Slamming Noah Schnapp!