Lexi Rivera is reported to be linked with Influencer Andrew Davila. The rumor spread when she pranked her ex Ben by making him think that she and Andrew are together.
Both Lexi and Andrew have known each other for a long time and they have been constantly collaborating with videos on social media platforms. Fans believed they were really together when Lexi posted a Youtube video titled 'My ex meets my new boyfriend.' 
Is YouTube Sensation Lexi Rivera Really Dating Her Rumoured Boyfriend Influencer Andrew Davila?
At the beginning of the prank, Lexi also admits she and Andrew are "good friends" and nothing more than that. But fans who always followed her felt the bond was more than friends.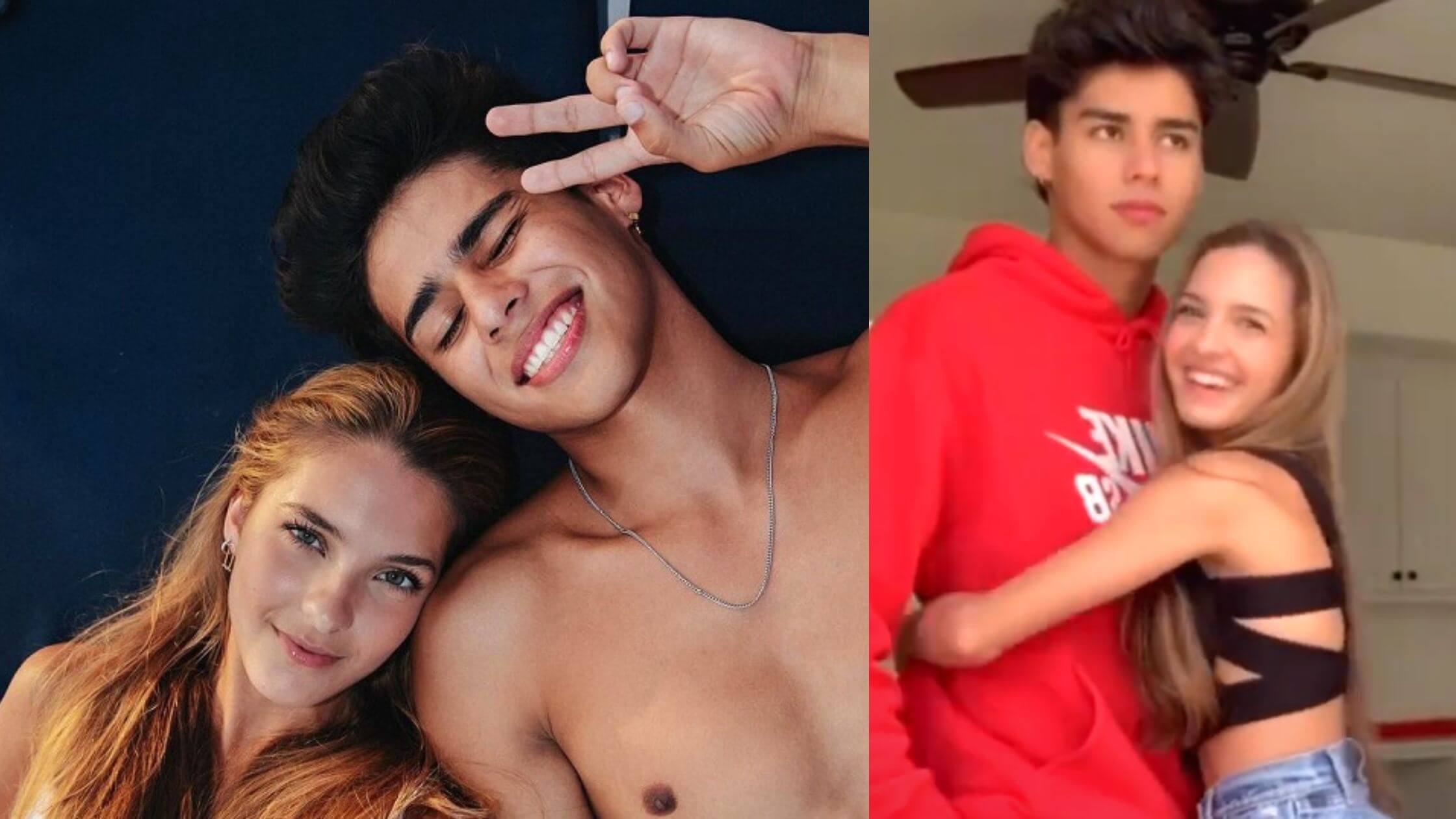 Once a youtube user commented, "realize how every video she pranks Ben like something flirty or whatever, she always uses Andrew."
Also, some criticized Lexi for breaking her ex Ben's heart many times. Ben Azelart, 18 is another influencer who dated Lexi since she was 15 years old. He has a separate fan base on Youtube with over 7 million subscribers. The couple confirmed their Break-up in a Youtube video which they both posted. 
Alexa Brooke Rivera was born on June 7, 2001. She has 3 siblings who are older than her. Lexi started posting Gymnastics videos with her brother on youtube and stopped in 2012.
She came back in 2018 and gained a lot of popularity. Lexi creates videos mainly on Beauty, Fashion, and sometimes pranks.    
Lexi is a successful influencer at this young age with huge passive income from social media platforms. She has amassed more than 20 million followers on TikTok, 8.3 million on Instagram, and nearly 8 million subscribers on Youtube. 
December of 2020 Lexi was trending with her video titled "I went missing and made them go on a scavenger hunt to find me." The tweet by Ethan Dolan made a buzz on Twitter stating the video was a mistake. Ethan tweeted "I do recognize people make mistakes but accountability and ownership need to be taken.
Related Articles
With such large platforms, creators need to realize how their content can affect people. Using "going missing" with a missing poster and friends crying in a thumbnail as clickbait is disgusting."
He also criticized by saying "Someone very close to me was kidnapped and went missing for 4 days. This title/thumbnail trending #1 was a huge slap in the face to this person.
I can only imagine how damaging this would be for those who never got to see their loved ones again after they went missing."
This January Lexi Rivera was seen with other influencers Brent Rivera, Larray, Noah Beck, Blake Gray, Amelie Zilber, and took over the Prada Fall/Winter 2022 Menswear Show.
They were the influencers present from the US. Several influencers from Singapore and actors Goldblum, Asa Butterfield, Thomas Brodie-Sangster attended the show. 
Stay tuned with us on TheNuHerald.com. And we are adding new things.